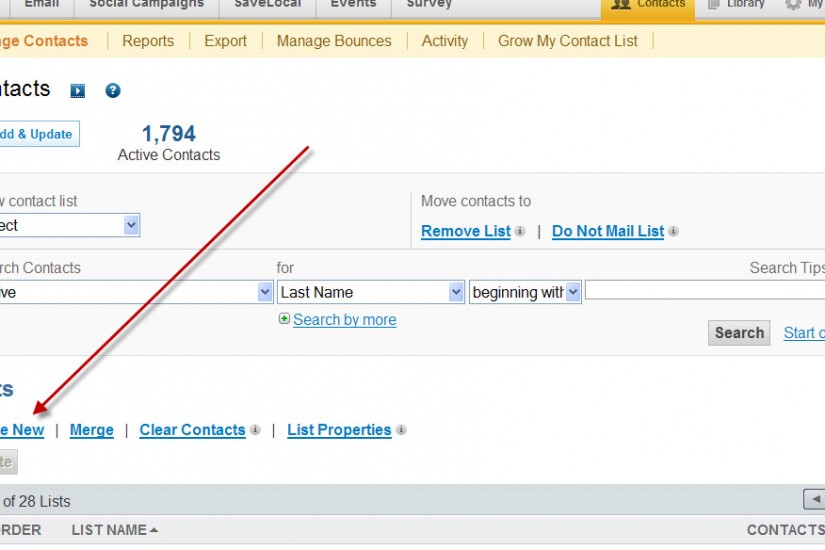 I often suggest that you SEGMENT your mailing list so that you send your info only to the people that are most interested.  Sometimes, this is a subset of a list you already have.  The quickest way to make the new list is to copy the names you need from one of your old lists.
Here are the steps to make a NEW contact list from an OLD list in Constant Contact:
1. Log in your account
2. In upper right corner, click on 'Contacts'
3. Create a new list by clicking on 'Create New'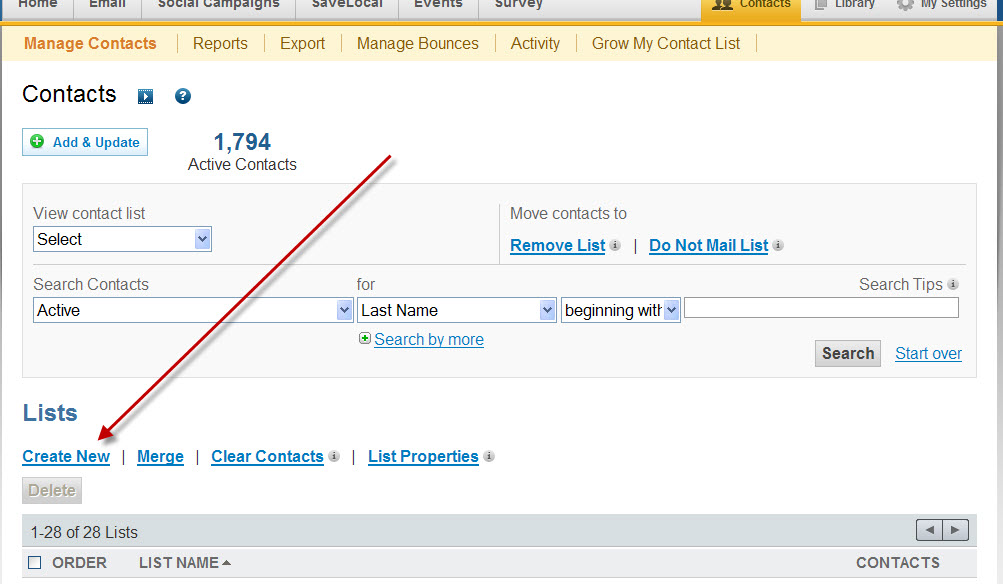 4. Scroll down to see all the lists you have – click on the one you want to copy from – it will take you to a new screen where you will see all the people on the list and you will have the option to COPY (or move) the list.
5. Pick the names you want to copy to the new list  (you can click the box on the top to pick all and then scroll down and un-click the ones you don't need if that is faster!)
6. Click COPY and select the NEW LIST name that you created.
Voila – you have a new list with just the people you need!  Quick and easy, making it a more focused mailing that will hopefully get you a higher open and click thru rate.
Let us know how this worked for you!
For more on Constant Contact see: