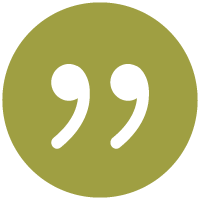 Your Pinterest board is a treasure trove of information!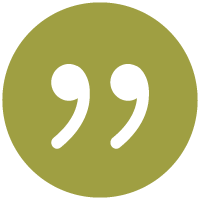 I actually came across your social marketing posts when I was searching on how to direct traffic between LI and FB. Your steps were the only clear ones! Thank you so much for putting your content out!
Infinite Group Inc.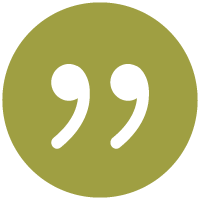 LisaMarie is outstanding! She knows her business. Her instincts are right on. Her creativity and professional standards are high. She's honest, fun, generous and resourceful. She will not settle for anything that is not the very best it can be. These are some of her trademarks and why I keep returning to work with her.

I wanted a website that was really professional…not generic and salesy…and quickly after speaking to LisaMarie she produced a design I absolutely loved — exactly what I had in mind and dreamed about.

We then got right into a strategy to grow my business and to increase my knowledge and skills with social media and marketing. She presented several exciting and viable plans — utilizing my website, implementing Constant Contact for tracking prospects and creating E-Newsletters, LinkedIn and more.

LisaMarie also designed an original logo that truly stands for me and my Coaching business brand. Something I hadn't even thought about.

You're involved with every detail of the process — learning as you go so when the project is done you know how it works and… it does work! Spectacularly!!
Life Career Change Coaching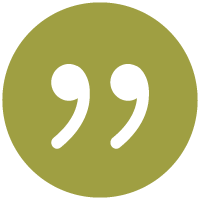 Thank you for the very informative and encouraging workshop this morning at the West Orange Public Library. It was chocked full of how tos & why tos within a clear & understandable 2 hours. Your analysis of each group's internet presence was especially helpful.
Secretary Historical Society of West Caldwell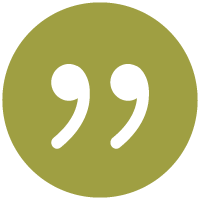 Lisa Marie is at the top of her class in Social Media consulting. In my case, I focused on Linkedin. In only a few sessions, Lisa Marie helped me to (practically) master Linkedin. We covered everything from fine-tuning my profile to navigating and creating content to facilitating more substantive interactions with my community and economic development peers. I believe that each one-hour session packed in 90 minutes of material on any one else's clock. Lisa Marie was well prepared for our discussions, provided totally relevant information and was extremely skilled at keeping our sessions on course. Linkedin is an invaluable resource for networking and professional development purposes and Lisa Marie does an outstanding job of helping one to "harness its power".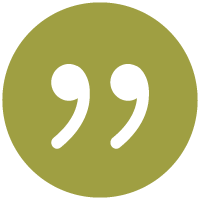 LisaMarie, thank you SO MUCH for your help with the whole Timeline nightmare thing! I'm so glad you were able to catch that tiny thing that I was missing that was making my life miserable! I never would have figured it out myself that's for sure. LOL I would recommend your advice to anyone having FB issues. I can tell you know your stuff and look out! I might have a question in the future if FB keeps changing things. LOL Thank you again SO MUCH and if you ever need anything, please let me know!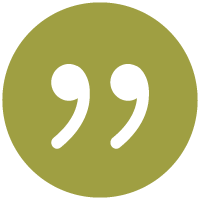 LisaMarie is my favorite kind of professional to work with, i.e. smart, capable, able to get things done, quick with an offer to help in any way possible and with a winning attitude. Lisa Marie is a real resource and source of knowledge when it comes to on-line marketing. She is equally capable of effectively working one-on-one or developing a broadly based web-based marketing program for a major organization. She "gets" developing win-win relationships and is exceptionally responsive.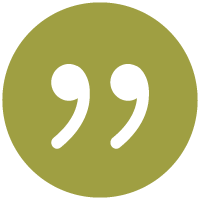 As a recently retired public school educator and quiltmaker, I look forward to incorporating the strategies and wealth of technological expertise into my budding small business. The in-depth and personal support Lisa Marie provided is proving to be invaluable in my passion for quilting.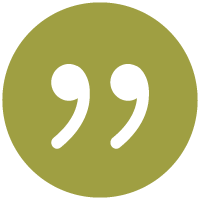 I would recommend LisaMarie to anyone who needs help with Constant Contact. She is knowledgeable, quick, and very personable. She follows up and completes work quickly and helps explain what she's done in layperson's terms so that I can understand her. I look forward to her upcoming webinars on CC as well; I enjoy learning from an expert in a pleasant environment.
The Text Doctor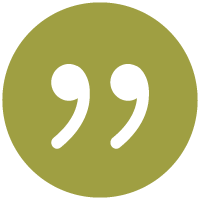 LisaMarie recently hosted a webinar presentation for our organization Social Media U, called "Harnessing the Power of LinkedIn." While it's often difficult for us to find instructors who strike that rare balance of social media knowledge, the ability to clearly instruct, and encourage student participation, LisaMarie scored high marks in our evaluation across the board. The students were pleased and empowered to try out their new LinkedIn skill set on the spot! We look forward to bringing LisaMarie back to SMU for future collaborations and webinars!
Principal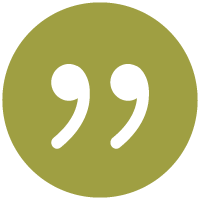 I have attended two live presentations by Lisa Marie Dias, and they were both fabulous. Her seminars are organized, professional, well presented, easy to understand and packed with information. She was able to address and answer all questions, and clearly demonstrated her expertise with Social Media. I highly recommend her as a speaker, and I have recommended her to other groups looking for speakers on the topic of social media and on line marketing.
NJ Regional Director, B.I.G.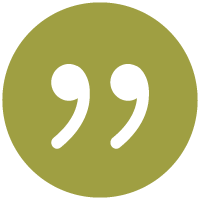 We hired LisaMarie Dias to help us create a template for our electronic newsletter and press releases. Her work was thorough, creative and visually attractive. Her attention to detail is amazing. She is an expert in LinkedIn, Constant Contact, Facebook and Twitter and we will continue to both utilize and recommend her services on a regular basis
The Center for Client Retention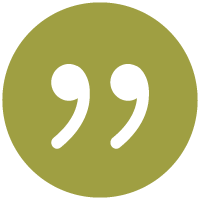 When I step back and look at my beautiful website with it's ongoing thematic blog posts, my professional enewsletter and now the launching of my seasonal events complete with invitation, homepage and registration, I am inspired. The feedback has been that I look like a professional Life Coach deep into my career. To think that just a short 6 months ago I did not know what I would name my company, what specialty I would have or the clientele I would target. I had not even begun to think about websites, marketing and the like. Now I have everything from a professionally designed logo and website to an entire business marketing plan. Your presence and support throughout this process has been invaluable. I have learned so much and see my business beginning to blossom before my eyes. Your free webinars have been so informative. However, your private sessions with me have been even more powerful and have helped to catapult me into this new realm of growing my business. As with many soloprenuers, I did not have much in terms of funds to launch my business and with your assistance, I was able to do all this for under $1,500. You are truly spectacular and I would be pleased to recommend you to anyone looking to develop a professional presence and seriously grow their business.
Life Coach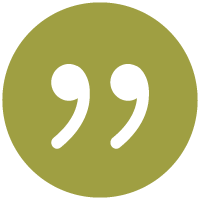 Lisa is an articulate, knowledgeable and approachable speaker, who presents herself "in person" professionally. Recently, Lisa spoke in front of 25 adults about the use of "Linked-In" for those persons looking to expand their professional network. Lisa fielded many questions from varying levels of the different user's "Linked In" experiences. In answering those questions, Lisa showed a tremendous amount of understanding and patience. She makes the audience or question holder feel at ease. She is a consummate professional, who keeps abreast to the different nuances of this networking tool. Lisa spoke for about an hour. While most speakers lose their audiences at earlier intervals, the group's attention stayed fixated on her. I am recommending Lisa to anyone who wants to learn about "Linked In" or any of the other services she provides assistance on. You will certainly grow from the meeting with her and your colleagues will stay focused on the information being presented. If you want to keep your colleagues, organization or managerial team focused on professional tools available, but sometimes not easily understood, then hire Lisa. She is well worth the time, effort and cost to keep your team current with the technology of the day.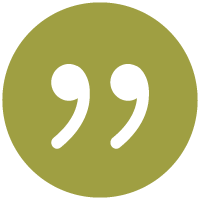 Lisa worked with me on setting up my linked in accounts, of which I had three that were not connecting to each other. Lisa knew exactly where to direct me to make the appropriate corrections. She was AMAZING. I own a seasonal business which needs some social networking "tlc" and Lisa is just the person to assist. I would recommend her for any guidance and consulting with on line marketing strategy!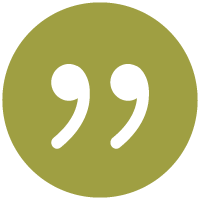 Constant Contact has worked out surprisingly well for a 40 year old, long in the tooth business. After repeatedly marketing the business the same old way it had been done over the years through newspaper ads, and direct mail, the light bulb finally went off. A quick call to Constant Contact in search of a local consultant who was versed in its application yielded Lisa Marie's phone. Her patience with us, and the ease of operation, made professional results a reality right out of the box. To this date, we have experienced better than average open and click rates, according to Constant Contact's invaluable statistics. I credit the help we received from Lisa Marie and the team at Constant Contact for these great results. How did email marketing impact our business? We moved from largely trading with rapidly aging "Baby Boomers" to a targeted customer 25-44 yerars old in a few seasons, which was necessary for the longer term strategy of moving our merchandise selection upwards, towards more premium outdoor apparel and goods. Sending out an email marketing blast, at times, seems like turning on a light switch, we are certain we see a noticeable bump in sales floor traffic in the week that follows. And the personal nature we take in its approach, has endeared us to many customers who let us know they appreciate the newsletter, judging by the many nice unsolicited replies we received each month. Approaching the use of email marketing , while tying in attention and links to our website, and mixing in a little bit of other types of social media, I'm certain, has positioned us for continued success, while helping us jump the sometimes difficult strategic hurdle of staying relevant in a new day and age, with new and younger customers. Bravo Constant Contact, and many thanks Lisa Marie Dias!
Bill's Army Navy Outdoors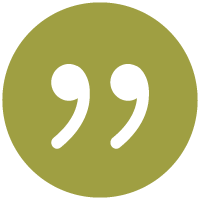 I attended LisaMarie Dias's live seminar (at the Scotch Plains NJ Public Library) about the benefits of LinkedIn. The presentation was extremely informative, and Ms. Dias was well organized, professional and very energetic during the seminar. LisaMarie had a strong knowledge of LinkedIn, and provided a lot insight that I was not aware of. Throughout the seminar Lisa Marie made sure everyone completely understood each topic, and kept the presentation friendly and interactive. Based on my experience I would highly recommend LisaMarie Dias for a live presentation, because she is well spoken, friendly and most of all presented the subject in a maner that everyone understood.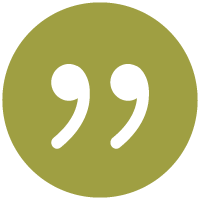 LisaMarie did a great job getting our Constant Contact Program up and running. She was creative, timely on all changes and call backs and made it easy to get our program going. I look forward to working with her as our program grows and develops. I have already recommended her to friends and associates, she is great to work with.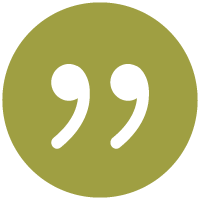 I was so fortunate to hear Lisa Marie Dias speak about how to use social networking to enhance your business. Her knowledge of online marketing using LinkedIn, Twitter, Facebook, Constant Contact, as well as emerging trends and Internet sites was informative and extremely useful to me. Her presentation was part of a Mastermind Event Series at the Westminster Hotel in Livingston and Lisa Marie is indeed a "master mind." Her professionalism and expertise are to be commended. I can recommend her services and wouldn't hesitate to attend a presentation where she was the speaker.
Table Hopping With Rosie – New Jersey Monthly Magazine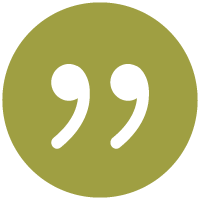 I love your newsletter! It's really great looking and the content is interesting.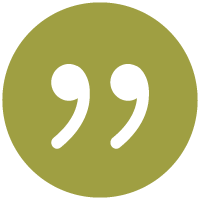 I hired Lisa to help me with my Constant Contact enewsletters. She was wonderful and full of energy. I now have a template that corresponds with my web page. She very very creative and has a detailed knowledge of all the aspects of Constant Contact. I would not hesitate to hire her. In fact we are going to work together again.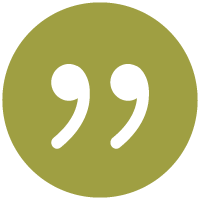 LisaMarie Dias is the kind of professional everyone should want on her team. I just finished working with her on a project and I know I will hire her again immediately on another one! She is conscientious and wants her clients to walk away completely satisfied. I am one of those "satisfied" customers! I have already highly recommended her to business associates.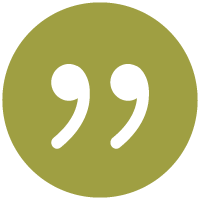 Just a note to let you know, I really enjoyed your webinar today on Social Media. It was tremendously informative, especially for people like myself that feel somewhat intimidated by the subject. I can't wait to actually apply the information I gathered today. I look forward to your future webinars!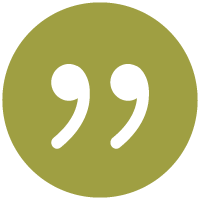 LisaMarie Dias has helped a techno-phobic physician (myself) become Social Media Savvy quickly and painlessly. Her philosophy of "Social Media in 20 Minutes a Day" was a perfect strategy for me. It has made a dramatic improvement in practice marketing and been of tremendous help to me in giving my patients many more choices in terms of ways to learn about their health. Social media is an invaluable marketing and health education tool and LisaMarie has made it accessible for everyone. Thanks LisaMarie!!
Saint Barnabas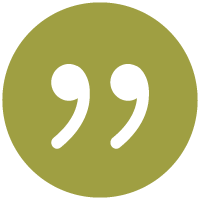 Working with LisaMarie is fantastic. She is chock full of information, works quickly, is upbeat and has a beautiful sense of design. As an artist, designing a professional newsletter for my client base, I found her understanding of the nuance of my business and her added suggestions very helpful. I have been working with Constant Contact for 2 years, and one 2-hour session with LisaMarie saved me tons of time, taught me so much and moved me forward leaps and bounds; it would have taken me another year to find that information on my own. Working with LisaMarie is simply great!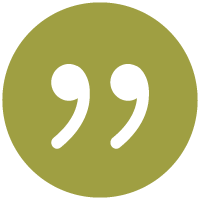 LisaMarie Dias demonstrates her knowledge and skill in an easy and understandable way. She walked me through the setup, the pros and cons of various options and formats as well as when, how and why to use Constant Contact and email newsletters. I found her to be clear, concise, approachable and business focused and enjoy working with her and hearing her speak. She is a true professional and expert in her field.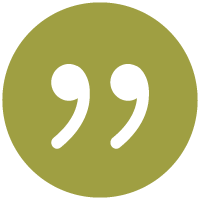 Social media is here to stay, but where do you start? I highly recommend attending any panel discussion with Lisa Marie as one of the speakers. It has been my privilege to have heard Lisa Marie speak more than once. Her expertise and presentation skills are always engaging. In each presentation she has brought me closer to my customer, through solid suggestions that I am able to implement immediately. I also had some thoughts that I shared with friends; I sent one idea along to a friend David Black. David's "InBiz Expo" held last year, had almost 1000 people in attendance. I suggested to him, a twitter platform for his next Expo. Why not twitter and get live feedback at the event? Lisa presented the seed; I planted it and watch David make it grow. Lisa encouraged us to keep it simple. I now have a plan and I now have new tools to help me towards achieving my business goals. Her knowledge on the subject and her delivery will provide something beneficial for anyone interested in this vast world of social media.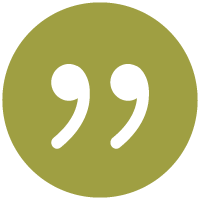 Lisa Marie is a real pro when it comes to online marketing solutions and techniques, particularly Constant Contact. Her delivery is spot on with the requirements and skill levels of her audience and she is willing to go the extra mile to make sure her students "get it."
Corporate Communications Greater New York City Area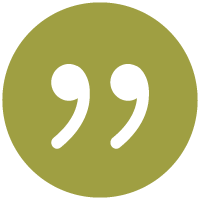 I recently attended a workshop on social media that LisaMarie was facilitating. She was able to quickly tailor her approach to the needs of the audience. I marveled at her ability to anticipate questions and guide the conversation / learning so that we stayed on track and on time, without getting overwhelmed with amount of information she shared with us. What I particularly appreciated was how she could work both big picture as well as tactically – providing specific examples that reflected both her knowledge of social media and business. I do believe she is capable of working across industries, understanding your business and developing a strategy customized to advancing your efforts in social media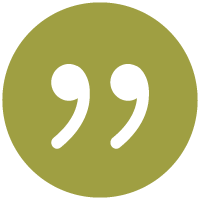 I've worked with Lisa Marie on some great webinars, many on the power of LinkedIn. I don't consider myself a novice but after absorbing the content…I can tell you…she knows her stuff! Lisa Marie is an absolute pro to work with; she professional, incredibly knowledgeable, & luckily amazingly kind. Really can't speak more highly about how great she is delivering and developing online marketing content.
Constant Contact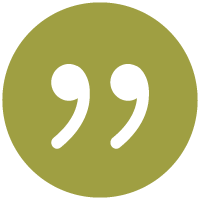 It was a pleasure working with you on our webinar series. I thought the three sessions were presented and organized in a professional manner. I found the material you covered addressed all of the necessary steps to get started with email marketing and that the advanced recommendations you offered in the final session was just enough to keep above average email marketers engaged in what you had to say while not losing those who were learning email marketing for the first time.
Annin Flagmakers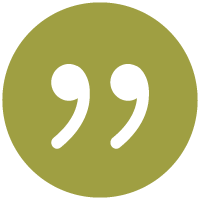 Lisa Marie is beyond helpful, (if there is such a thing). She was able to clear up an issue that I have been having with my Linked In account for months in the matter of minutes. Her directions were easy to follow and we cleared up the issue quickly. I now have a better understanding of Linked In and how to utilize this tool in my business. She is a true professional and a pleasure to work with.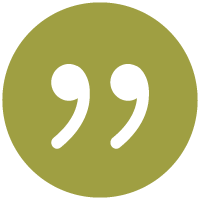 LisaMarie is knowledgeable, creative and very easy to work with. She is able to listen to her clients and present them with solutions that will enhance their marketing efforts. She is innovative and able to "think out of the box" when making recommendations and then works efficiently and quickly to incorporate these ideas into practice for her clients. I have worked with Lisa Marie on several projects and would highly recommend her to anyone looking to take their marketing program to the next level.
TriDelta Design Group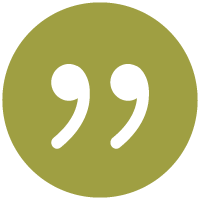 It is very easy to recommend LisaMarie. She has painlessly guided me through the entire process of creating my e-newsletter, from the initial development of templates to the preparation of each monthly issue. The outcome has been an extremely successful marketing tool that has resulted in increased business for my firm. Not only is LisaMarie extremely knowledgeable and professional, her talents far exceed the world of Constant Contact. She is also very adept at creating copy, her sensitivity to graphic design is excellent and she is very skilled in marketing and social media. Although our work sessions are very focused and productive, I always look forward to working with her, because she has a great sense of humor and she actually makes the whole process fun!
Higgins Design Studio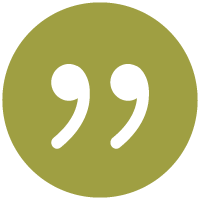 Lisa Marie Dias designed a beautiful newsletter template on Constant Contact to help me expand my college consulting practice. She is most knowledgeable about Constant Contact and provided excellent one on one coaching sessions which taught me how to create meaningful monthly newsletters for my business. She responded promptly and thoroughly to each e-mail or question that I had and was simply delightful to work with! I am so thrilled with my newsletter, have received many compliments from families and colleagues who receive it, and am receiving new subscribers each month. I recommend Lisa Marie most highly to others who wish to enjoy successful e-mail marketing and networking!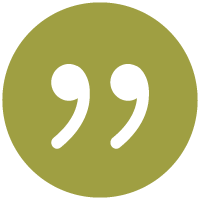 We brought LisaMarie in to help our team understand the advanced capabilities of designing a Constant Contact newsletter. She wowed us instantly with her knowledge and clearly stated explanations of the way this tool worked. She saved us time by solving issues it would have taken us days to resolve ourselves. She was patient, and energetically demonstrated ways we can improve the product we had come up with ourselves. Her enthusiasm is infectious and we thoroughly enjoyed working with her and benefiting from her expertise. I can see us working with her again on future projects! Although we teach the basics of setting up a Constant Contact account for our clients, I have already sent 2 of my treasured clients to LisaMarie for help on advanced issues, and they have raved about her help. Our clients were grateful to us for introducing them to her, ensuring to our clients that we want only the best for them.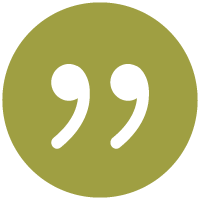 Hi Lisa, I wanted to tell you how much all of your efforts (and great results) are appreciated by me personally, and by the Board of Directors and members of the Tri-County Dental Society. You are smart, creative, and very tech-savvy. But most important are your quick and accurate responses to questions or problems. It is rare to find someone who cares as much as you do. I think you want to do a good job. It seems to be your nature. It's in your DNA. I look forward to working with you this year both in my private practice and my study club.
DMD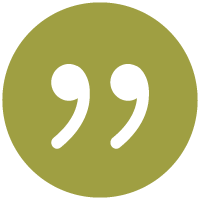 A very big THANK YOU to Lisa Marie for bringing her marketing savvy to our Career Networking Group at the Scotch Plains Public Library. Her presentation on how to use Linked In as an effective job research and career marketing tool was energetic, fun and right on target. We would love to have her work with us again, either in person or via webinar. She has much to offer.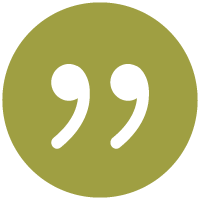 From the moment I started working with Lisa Marie she has helped my business improve its online presence. At first, she freely offered advice through a LinkedIn Group which provided valuable insight into improvements that resulted in more successful interactions with prospective clients. We stayed in touch over the coming months, and my company just recently launched a new website, so I hired her to assist us with the email announcement for the launch. Her insights and ideas made the announcement more interactive, engaging and pleasing to the eye. The open rates and click rates both exceeded my expectations. Not only did she help me with the email but also offered advice above and beyond that also was tremendously valuable. I would recommend Lisa to anyone who needs help sending better emails with better results.
Infinite Prospects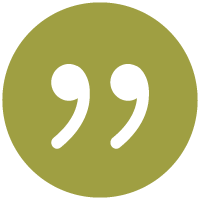 What a delight – working with Lisa finally helped me get my Constant Contact newsletter on-line and out. People would tell me, " it is so easy, no big deal" and I am sure it would not be, if I was ready and willing to make the time to read through directions and do it myself – however, that is not what I do best – so why not hire an expert? People hire me to help them sort out the pieces of their health, fitness, nutrition and motivational issues that they don't feel confident about handling, so that is exactly what I needed to do with this project. I needed support in making it happen in a timely and professional manner. LisaMarie makes the process fun, creative and if you ultimatley want to do the work yourself, she can help you learn how or she is happy to do it for you – either way. Lisa has enthusiasm and passion for each client she works with. So, if you are stuck and procrastinating about getting your communications out the door and to your clients — call her and she will make it HAPPEN.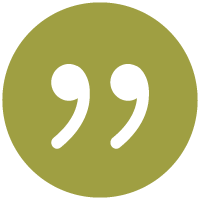 LisaMarie is amazing! She is knowledgeable, enthusiastic, giving, and utterly devoted to empowering her clients. She is simply the best!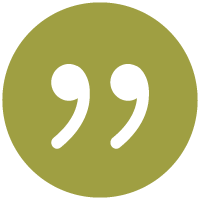 Lisa is one of the most intelligent, hard-working, and dedicated people I have had the pleasure of working with. She has educated me on so many aspects of my online presence and brought my company to a whole new level on the web. She has been instrumental in the redesign of my website and in the creation and release of our first e-newsletter. I am continually impressed by how refined and professional everything she produces looks and have been getting great feedback from everyone who has seen it. Beyond her expertise, Lisa is an amazing person, easy to work with, and so much fun to be around. As intimidating as this process was for me initially, every session I had with Lisa was full of laughs and she has made me comfortable with everything I've learned. I am looking forward to our sessions on Linked In as I'm sure they will be just as much fun! I HIGHLY recommend her to anyone who is looking to increase their presence online. If you want to make your vision of your company a reality online, then Lisa is the person to talk to
CEO, Fortune Title Agency, Inc.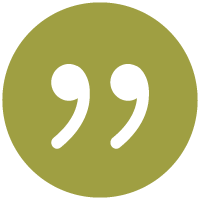 I was fortunate enough to sit next to Lisa Marie at a lunch networking. She was so well put together and radiant. Very polite and easy to talk to. As I learned what her services offered, I knew I was leaving with a new business colleague. Lisa Marie had helped me organize my e-blast, which I am in love with (and I have had many positive feedback). She works smoothly, quickly and effectively. She really helped me optimize my e-newsletter campaign. I highly recommend Lisa Marie Dias!
S&J Identity, Inc.