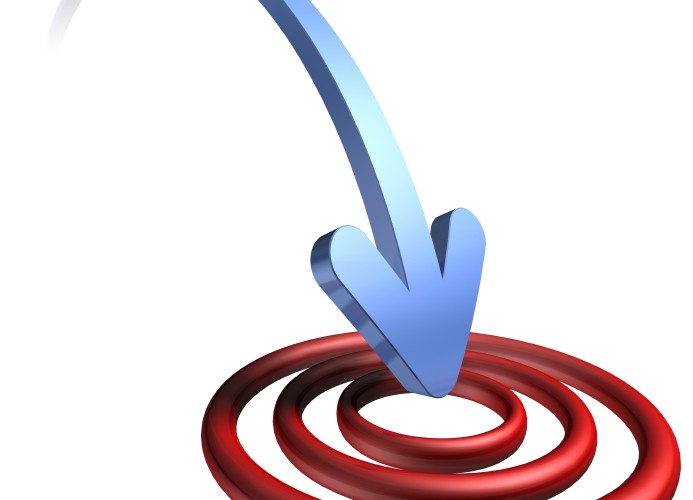 Social media marketing is an EXCELLENT way to reach and engage with your customers, clients and patients. It can be low cost (do NOT delude yourself or believe anyone who represents that it is FREE – even if you do it yourself, your time is money!) and an easy addition to your marketing efforts, especially if you are familiar and comfortable with social media. Here are 7 tips to set yourself up for Social Media Marketing success.
Here are 7 tips to set yourself up for Social Media Marketing success
Click To Tweet
1. Be prepared
If the extent of your digital knowledge begins and ends with checking your email on AOL, take some time to learn more about how social media works before you attempt to use social media for marketing. Take a class, attend a webinar or set up a one-on-one training session to get a better understanding of how social media works and more importantly, how marketing via social media differs from traditional marketing efforts. Social media platforms should NOT be treated as just broadcast outlets. I find that many seasoned business owners initially see social media as yet another place to put their 'ads'. That approach is NOT going to set you up for social media marketing success! Social media requires engagement and the sharing of content of value with your community. Many of those same seasoned business owners have spent years talking with clients/customers and patients. They know the frequently asked questions and how to recommend the right product or guide someone to the correct service to address their needs. Once they understand that social media can be a way to engage like this digitally, they can thrive!
Get the help YOU need to get up to speed and prepare for success!
Click To Tweet
2. Get your digital hub ready for prime time
In addition to engagement, many of your social media marketing efforts will drive traffic to your online hub – your website and/or blog. Make sure that it is ready for traffic. If you have not recently built or redesigned your website, be sure to take some time to look at it objectively and assess it's state. If you were to visit this site would YOU find it helpful? It is clear what products or services are offered? Would YOU buy this person's products or services? Could you quickly and easily buy the items you wanted? Would YOU be able to easily find the address or contact information? Sometimes we are too familiar with our own websites and it can be helpful to have an outside person give you their input.
I am happy to offer a website review and to make recommendations but you can usually find a loyal customer/ client or patient to help you with this. Ask them to be honest and to offer feedback. If you have not recently rebuilt your website, your should consider a redesign which is mobile friendly. Studies show that mobile internet visits now surpass those via PC. View your site on your phone and tablet to see how mobile users will see it. Borrow devices from friends or your family members to see how it looks on devices you are not familiar with. You might be unhappily surprised but at least you will know what needs improvement!
3. Establish your goals
Be sure that you are clear on what you are trying to do. Wanting "a presence on Facebook" is not enough, especially if this is in response to an article or blog post you read about someone else's success on Facebook. "Using Facebook to more frequently engage with my customers/clients/patients" is a goal which helps you define what you want to achieve and is something you can track. "Using Twitter to expand visibility of my blog posts" and/or "Using Pinterest to make people aware of our new product" are the types of goals we can build actionable tasks to achieve.
Social media marketing can take many many forms – being clear on your goals will help you identify the platform and community which will help you meet those goals!
4. Pick the right platforms
Picking the platform where you can best connect to YOUR target audience is key to your social media marketing success but you also need to be sure that the platform is a good fit for YOU!
If you sell life insurance, a visual platform like Pinterest or Instagram is probably not a good fit. If you are not comfortable checking your computer or phone frequently for updates, then a platform like Twitter may not be a good fit either. But if you already active on Facebook personally, managing a business page may be easy. And if you are trying to drive foot traffic to a specific location, maybe email marketing to your existing customers might be a better tactic for you, rather than using social media!
Try to ascertain where your ideal audience already IS spending time and see if that is a good fit for you. Try it out, personally at first, before setting up a business presence, to see what it is like. Many people are happily surprised when they realize that being on LinkedIn allows them to re-connect with old colleagues and friends. Some are really excited by the insights into other companies and the ability to connect with industry leaders. Check out a platform and see how it feels. If it feels too much like 'work', or takes too much time or effort, let's be honest, you probably won't be able to maintain it for the long haul. Joining a platform just because it works for someone else is never a good approach – taking the time to find a good fit will ensure your social media marketing success.
Taking the time to find a good fit will ensure your social media marketing success.
Click To Tweet
5. Be prepared to spend time on an ongoing basis
As I said above, it may not cost anything to create a social media presence but it does take TIME and as any successful business person knows, time = money! As long as you don't plan to spend money on ads (and if you are considering a platform like Facebook, you will probably need to budget for ads in order to reach and build your community) time, whether it is your own or that of an employee or consultant, will be needed, on an ongoing basis. Creating a presence on any social platform can be done fairly quickly, especially once you have the basic bio content and imagery gathered. It is the posting and engagement which must be done regularly to BUILD and MAINTAIN your presence that can be time consuming.
I can help you streamline this process, introducing you to tools which will help you schedule postings and monitor your profiles but it IS an ongoing process. If you are thinking that you can 'set it and forget it', you will not succeed.
6. Be prepared to create content of value to your community

Sharing content of value to your community, on a regular basis, should be the backbone of any social media marketing plan.  Yes, you can CURATE content; finding and sharing content created by others, but you need a  plan for creating content of your own as well. Often, you can extract and re-format content that you already have – brochures, catalogs, white papers or reports – so this is not as daunting. You just need to understand that pushing advertisements or fliers to these new digital platforms should not be the bulk of your content plan.
Sharing content of value to your community should be the backbone of any social media marketing plan
Click To Tweet
7. Focus your efforts
Diving into social media marketing can be fun and rewarding – especially if you find a fit that you enjoy and that works for your community. It can also be overwhelming and time consuming. By creating a plan and focusing on key platforms, rather than trying to have a presence on every site, you can set yourself up for social media marketing success.
If YOU need help with identifying the platforms that are right for YOU and/or need help getting your website up to speed, please give us a call at 212.664.1872 or contact us at LMD@LisaMarieDiasDesigns.com – we can help set you up for social media marketing success!