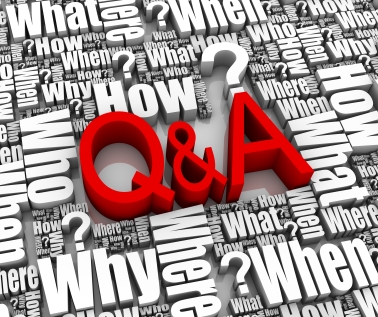 Here are a few questions from clients, about how to use Constant Contact and Social Media for Small Business. I am sharing the answers in case they can help you too!
Q: Recently, someone suggested making all newsletter photos clickable – I can't do this with my version of CC – or I don't know how.  I need some education on that.
A: Essentially, you add a link to the image when you are inputting or editing it. It is one of the fields, along with size, caption and labeling.

Click here for a full tutorial on how to add a link to a photo in Constant Contact
Answering client questions about how to use #ConstantContact and #SocialMedia for Small Business
Click To Tweet
Q: I have heard that there is a new Constant Contact online editor/interface that you can request.
A: Yes, you can call Constant Contact directly at 855.854.8609 to request it. I believe that eventually ALL accounts will be switched to the new editor. It has some useful drag and drop features as well as a cleaner user interface. It is a bit different with some new bells and whistles (more or fewer, depending on how old your version is now). I can walk you thru it if you need help figuring it out.
Q: Is there social sharing for Instagram yet?
A: No, Constant Contact is NOT linked to Instagram and probably won't be any time soon, as Instagram doesn't allow links. If this changes in the future, CC may add this option.
FYI: Hootsuite DOES allow for scheduling posts to go to Instagram but it is NOT automatic (like the other platforms), you still need to 'trigger' it – and of course, you cannot post links.
Q: SEO question: Should we be trying to change the wording slightly between our CC newsletter and our blog so google doesn't see it as non-unique content?
A: The CC mailing is NOT indexed by search engines so this is not an issue
Q: An SEO guy in my group asked me if Constant Contact stores the content somewhere on their internal databases and if so, it is duplicate content?
A: You CAN get Constant Contact to host an ARCHIVED version of the issues you send. You can link to the archive but it is not a searchable database and is not indexed.
Older versions of CC offered this as a part of the basic package. Some LOST this option during one of the previous automatic 'upgrades'. CC now offers this option again as an upgrade to their basic plan. Call them for more details and pricing. If you do NOT have a blog, this is a good way to get (and keep) a digital link of your content which you can then share. If you DO have a blog, all your content should be hosted there and your CC mailings should link to the blog hosted version on the content.
Q: I've been using Facebook more consistently but terrible w/ the others – including LinkedIn. Can you help me with this?
A: Yes, I can certainly help you come up with a plan for LinkedIn –I can help explain how the platform works, how YOU should use it to meet YOUR goals and define a plan of action. I can also help with community building and with crafting posts.
Q: Wondering if you work with people on getting Hootsuite set up and in use?
A: Yes, I can certainly help you set up a free (if under 3 platforms) or paid (if more than 3 platforms) Hootsuite account for you and show you how to use it. This can include showing you how to craft and schedule posts if needed.
Save
Save
Save
Save
Save
Save
Save