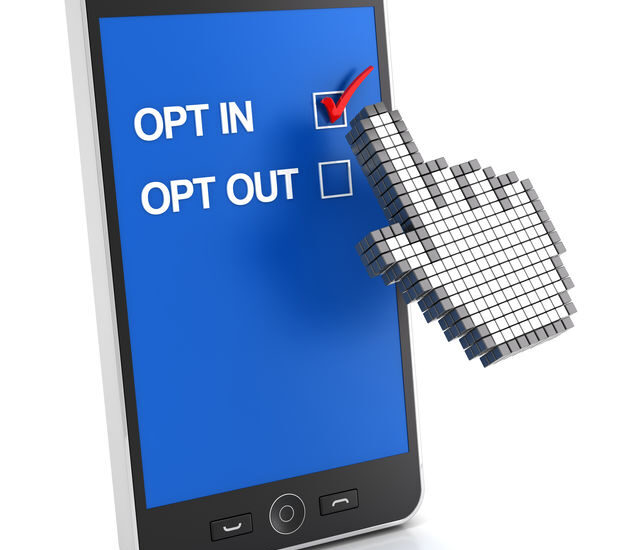 A few weeks ago, I shared an article I had read about a company that was allowing people to choose to opt out of their upcoming Mother's Day mailings. I posted it on LinkedIn and asked people what THEY thought about offering this type of option. I liked the concept of empowering people to choose what they would receive and I started thinking, how can we tailor OUR email marketing to better serve OUR community?
How can you tailor your email marketing to better serve your community?
Click To Tweet
A dear friend and social media colleague, Raymond generously chimed in that he too, had received an email from ETSY that gave him the option to opt out of their upcoming Father's Day mailings. He actually DID opt out of those. When I asked about it, he said: "I thought that it was "nice" ("thoughtful") of them to give me a choice. (In between all or nothing.)" and he added that he is an orphan.
First, thank you to Raymond for always liking, commenting and sharing on social – he is one of those people that make it fun and interesting! When I asked if I could use his story for a post, he generously said 'yes'. Click on his name above to find and link to him – tell him you 'met' him here!
Raymond's comments got me thinking. I too lost my father yet I would never have chosen to opt out of these mailings. I decided to write this post as I think there are quite a few useful take-aways here.
1.Do not assume or decide who wants to receive your mailings
Yes, I don't have a father but we celebrate Father's Day in our home. My husband is the father of our three kids. When they were little, we would get him gifts and even though they are grown, I still might get him a present. Deciding for me, or opting me out of these mailings based on my not having a Dad, would be missing an opportunity. Let people decide for themselves.
2. What exactly is your tie into the holiday?
I wasn't intending that to be a Father's Day gift pun but I guess it is!
My point here is that EVERY holiday does NOT need to be co-opted as a sales opportunity. If you are an insurance rep, maybe sending a note wishing people a happy holiday might be better than reaching too far to make it work as a sale.
3. Giving people options and control over what they do and do not receive is almost ALWAYS a good choice
As Raymond said, he thought it was 'nice' and 'thoughtful' of them to make this offer. When you empower your customers to have some agency over their involvement with you, you usually engender good will. Do more of that!
4. Don't make it 'all or nothing'
Giving people options to scale back on what they are receiving rather than fully unsubscribing, is always a good idea.
If you do frequent mailings, you may want to consider offering alternatives. For example, if you send more than one mailing a week, maybe offer a bi-weekly schedule as well. Most email marketing programs make it easy for people to sign up for specific lists, to shift people to from one list to another and to schedule different mailings for different lists. Give me a call if you need help with any of this!
5. Watch your metrics and ask for feedback
Maybe these companies had noticed an increase in unsubscribes around these holidays in the past. Maybe they did a survey. In both cases, they did a dedicated mailing with this offer. Watch your metrics and take note of any changes in unsubscribes. Ask for feedback, either via mailings or on other platforms. And of course, LISTEN to and ACT ON the feedback you receive.
Asking people what they want and allowing them to tailor their experience with you, is a good practice no matter what business you are in. Ask yourself and YOUR team, how can we tailor OUR email marketing to better serve OUR community? And keep an eye out for changes we will be making in OUR mailings in the next couple of months!
Click here to learn more about our Email Marketing Services and to see how we can help YOU engage YOUR community via email.