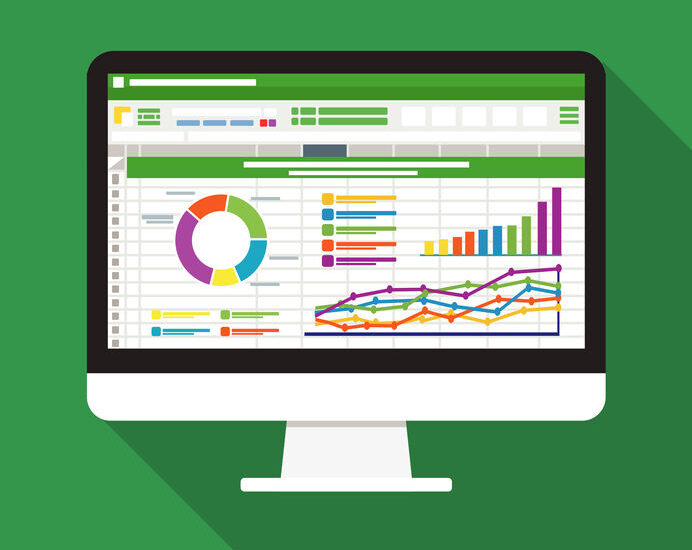 I talk to people all the time who say that Social Media is a 'waste of time'. And yes, it CAN be, no doubt about that! This post will outline how to monitor and measure your Social Media presence to determine if YOU are wasting YOUR time.
This post will outline how to monitor and measure your #SocialMedia presence to determine if YOU are wasting YOUR time.
Click To Tweet
Here is a very basic way to monitor and measure your social media presence, on your own. There are tools out there and plenty of paid services – you may eventually choose to go with one of those – but this will get you the information you need to get started.
Many of the tools out there offer to slice and dice and display your stats but they charge a monthly fee to do so. Keep in mind that you don't want to burn through your ROI, TRACKING your ROI!
If you need to present your stats and findings in meetings, it may be worth it to have pretty charts generated for you but if you are just looking to get a better handle on what is and isn't working, this simple approach should be enough.
Which platforms are you on?
First, identify which platforms you are actually signed up on. Not just the ones you actually visit, but all the sites where you have a profile.
I am a strong proponent of being active on the platforms that are 'right' for you and your goals and ignoring the rest. That said, sometimes, it is worth setting up a profile on a site so you can reserve your name (or your company name). This is especially important if you have a common name or if there is someone else out there competing for your handle.
This exercise is to take an accurate inventory of where you actually are. Check that you can log into each account as you will need to be IN the accounts to gather this information.
Make a spreadsheet
Are you a fan of Excel? Sheets? Apple Numbers? This isn't the time to get distracted playing with a new tool. Use the tool you are already most comfortable with and set it up with a list of the platforms you are on and links to your profile(s) there.
We will use this spreadsheet to benchmark your current status on each platform and then to update your progress on the platforms you choose to focus on.
Benchmark your presence
Next, we want to benchmark your presence on each platform. For this post, I will benchmark a Twitter account. The process is similar for other platforms.
Note: all screenshots here are taken from a windows desktop. IOS is similar. Similar data is available in slightly different formats on mobile devices.
Twitter:
Go into your account and click on the "More" link in the left sidebar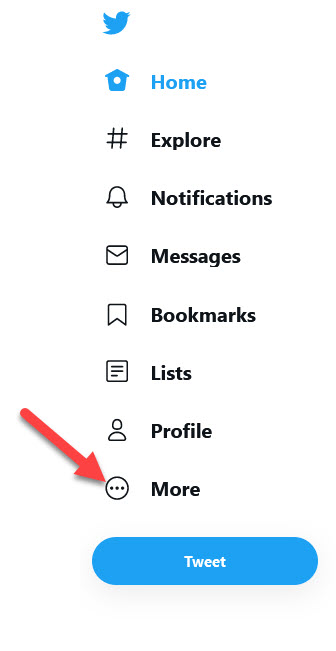 Then click on 'Analytics'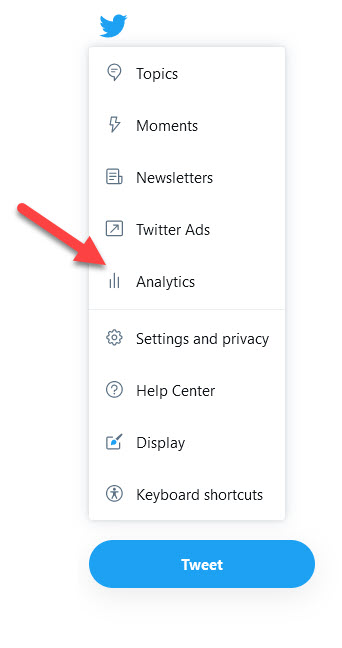 This will pull up data for your last 28 days.

Grab those and put them into your spreadsheet.
Also document your current number of Followers (how many followers you have). And how many you are Following.
Now, go to the 'Tweets' tab and click on 'Top Tweets' to see which tweets got the most impressions and engagement for the past 28 days.
Note that you can EXPORT this data – you can export 'by tweet' or 'by day'. I recommend, 'by tweet'.
You are also able to change the timeframe. The default is 'last 28 days' but you can change this if necessary.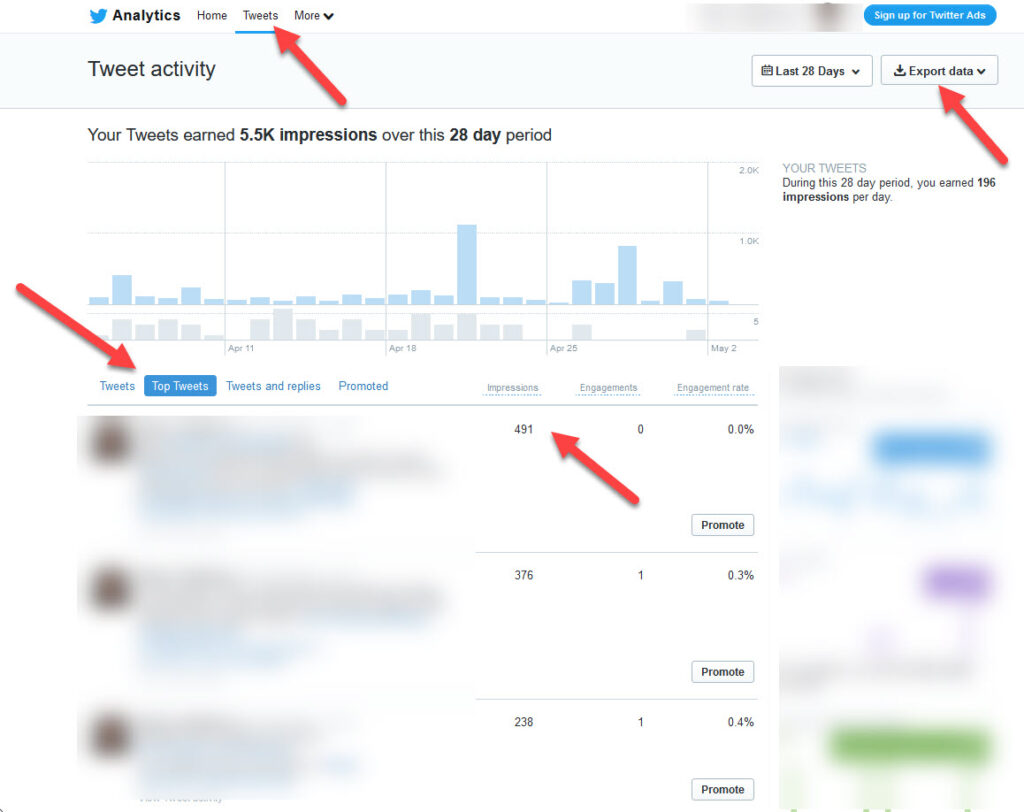 So, what can we learn here?
Review the data and see which posts were most popular. If you see a spike in follows, see what triggered it. Was it related to posts on a specific topic? Were they the posts that included certain hashtags? Did you tag someone specific? Do questions get responses or are they ignored? Are you getting participation with polls?
Rinse and repeat
I recommend that you get into the habit of checking and documenting these stats at the end of each month. Getting familiar with what is and isn't working for your community will help you formulate better posts.
Do this for ALL your profiles at least once.
Then, narrow your efforts down to the platforms where you are getting the best traction and focus there. Track those each month, adding the data to your spreadsheet so you can monitor your progress. After 6 months of monitoring, you can usually start to see patterns and trends.
If nothing else, I find that it helps people think more creatively about ways to increase engagement. Clients become more open to trying new formats when they realize that we will be able to see if it works or not.
In my experience, this process alone is usually an eyeopener. Once you know how to monitor and measure your social media presence, you can better understand where you are getting traction and where you are just wasting your time. Good luck and let me know how it goes!
If you would like me to set up a dashboard like this for YOU, including all YOUR accounts and key data points, email me at LMD@LisaMarieDiasDesigns.com. I can set this up and get you (or an assistant) familiar with where to look to track this going forward. And if you need ongoing assistance, I offer this type of monitoring to retainer clients at all levels.  Click here to learn more about retainer options.