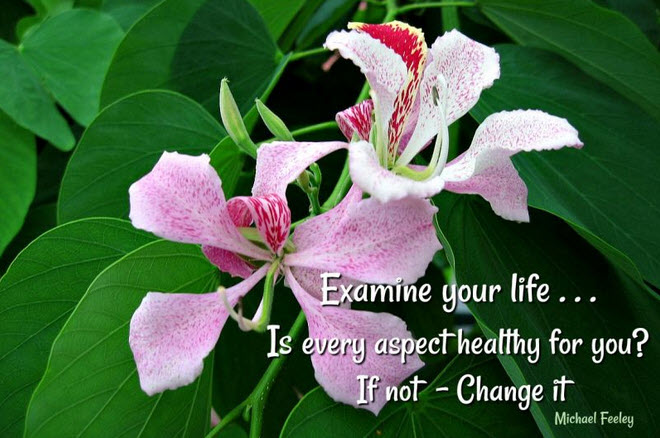 Recently, a client of mine, Michael Feeley, wrote to update me on his success with building a 'tribe' online. I can write endless posts with suggestions of what to do when building a tribe online, but I thought that hearing, firsthand, from someone who has successfully put those suggestions to work, might be more helpful.
Michael is a unique and special person – super smart, focused and hard working as well as being empathetic, kind and generous. These traits are surely a large part of his success but I asked him to briefly explain what he has done, marketing wise, and to share what has worked so you can see a successful, real life example, in action.
He generously agreed to share the following:
I'm a Life and Career Coach. One of my goals was to build awareness of my approach and services and build my 'tribe'. To do this, I created #Commit2Change. Every day, I write a message and post a photo on LinkedIn (and my coaching website) to promote the best things in people's lives.

 

The posts are designed to get people to think about possibilities and empower them to make the changes they would like to make and then to Commit2Change and go after getting what they want.

 

I encourage gratitude, promoting good life choices about career, vocations, creativity, family, integrity, love, living their dreams, knowing yourself+++ And through these daily posts, I'm gaining people's permission and trust to connect.

 

My audience is growing and I'm thrilled! This is what I have been hoping for, especially during our challenging pandemic, because I truly want to help people live well – to live their best life – to feel happy. It is possible.

 

I see daily post 'views' increasing from 20 to over 100 and some posts going beyond 400 views. That is completely new for me. (The same with my LinkedIn company page articles.)

 

I believe the growth is happening for three reasons:

 

I'm consistent and persistent in my work. Showing up every day with people's welfare in mind.

I'm a visual person. The work I present must be quality material, professional, both in the words and ideas I present and the choices of photographs.

People are looking to understand themselves and make sense of the world, especially now. To connect with other people. To be known and heard. To feel stable and optimistic. To feel hope and positive change in their lives.

I love my work and this new daily writing and publishing expresses me in such a deep and rewarding way.

[Michael Feeley – October 17. 2020]
My thoughts:
First, thank you, Michael for sharing your experience – it is both brave and generous, and I truly appreciate it.
I totally agree with his points above. I would also add that his COMMITMENT to both his craft and community is high and palatable. You can feel it in everything he writes and I think that authenticity really resonates with the people who are ready to be one of his 'tribe'.
To learn more about Michael please visit his website and click here to sign up to receive his #Commit2Change mailings, sent 3 times a week via email.
Do YOU need help establishing your brand and/or building a tribe online? Give me a call at 212.664.1872 or email me at LMD@LisaMarieDiasDesigns.com to set up a time to see how I can help you develop and implement a successful plan of your own!