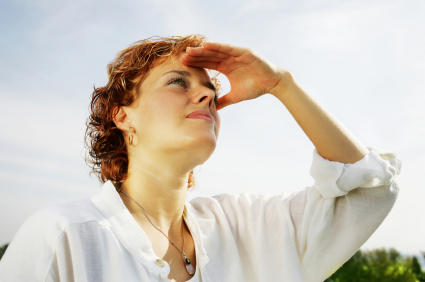 Last week, I did a presentation for a networking group on 'Using Your Online Resources Wisely'.  For these presentations, each person briefly introduces themselves, tells me which social platforms they are on and their biggest social media related problem. After doing a large number of these presentations, the four problems I see most often are:

No clue what to do
Overwhelmed by being on too many platforms
Not getting results
Not getting enough visibility, particularly on Facebook where you can see your (often disappointing) reach
I will address the first three issues elsewhere but the 4th issue of Facebook visibility, is one where networking groups can really help. This post will outline a few ways that your networking group can support your Facebook  marketing efforts, especially as it relates to increasing visibility.
If you follow my blog and Facebook posts, you know how valuable it is to check your Facebook insights and to understand what your audience/ community likes most in terms of content as well as format. You can also now see  when your community is most active online so you can more accurately time your posts. Facebook offers this information, free of charge, to all business pages with 30 or more LIKES and it is a very good way to learn more about what is and is not working for you.  Check them at least once a week, more if you have the time, and adjust your efforts accordingly.
You should also be aware of the fact that only a small percentage of what you post to your Facebook Business Page is actually pushed into the news streams of your 'fans' (the people who have 'liked' your business page).  If you are not familiar with the Facebook News Feed Algorithm, here is an excellent post on this subject to bring you up to speed.  EdgeRank Is Dead: Facebook's News Feed Algorithm Now Has Close To 100K Weight Factors
Essentially, there are many, many factors that Facebook looks at to determine what it will display in someone's news stream. Things like who they indicate as 'close friends' and the type of content they like best (photos, vs links, vs video) are largely out of your control. But you can ensure a wider audience by sharing content of value (so people click that they 'like' it) in a variety of formats (so you reach people with all format preferences).
If people 'like', comment on or share your posts, Facebook views this as an indication that it is valuable content and will, in turn, display it in more new streams.  THIS is where your networking groups can really help!
If you are a member of a networking group – live or virtual – and you want to optimize your Facebook Marketing efforts, I highly recommend that you have each member who is on Facebook 'LIKE' each others' Business Pages. Note that you do NOT need to friend each other personally, this is about supporting each others' businesses. If you are really committed to this, I also suggest that you sign up to receive notifications of each page's posts (see this blog post for a tutorial – it takes only 30 seconds!)  Then, you need to check for each others posts in your news stream on a daily basis. If you don't see any, make a point of checking the person's Facebook Business Page regularly. And each time you see a post, LIKE, COMMENT ON IT or SHARE IT.  This will give that post additional 'weight' in Facebook's algorithm and improve it's chances of being pushed out to a larger number of news streams, allowing it to be seen by a greater number of people!
While this one tactic will not singlehandedly create a successful Facebook presence, it will help exponentially increase your visibility and reach. This, combined with regularly sharing content of value, consistent community building  to find potential customers and ongoing efforts to engage them, will move YOU towards your marketing goals.

I can help you effectively use Facebook to engage your community and grow your business.