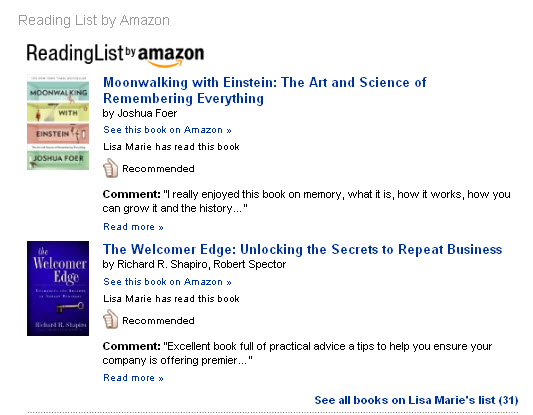 LinkedIn is a powerful networking tool that can help just about any professional. If you are an Author, there are a number of ways to use LinkedIn to position yourself as an expert to and increase exposure for your book.

The first is to build a community of people that can benefit from your book. Ideally, your book will solve some problems for a specific demographic.  Identify that group, on LinkedIn and try to connect with them.
For example, I currently work with a few authors – Richard Shapiro who is a Customer Service Expert, has written the book "The Welcomer Edge: Unlocking the Secrets to Repeat Business". This book offers practical, step by step suggestions for companies of any size to optimize their customer service and increase customer loyalty.  He gives specific examples for retail, hospitality and other types of businesses. In advance of his book launch, we helped him connect, via LinkedIn with leaders in the Customer Service field as well as key players in the various industries addressed. He is also an active blogger and he shares these posts regularly with his LinkedIn followers and answers questions on LinkedIn to establish himself as a go-to person on Customer Service and Loyalty.
Another author I am working with, Doris Young Boyer, is an Etiquette and Protocol expert who has contributed to the book "Mastering the Art of Success".  While her target audience is very different from Richard's, she too can use LinkedIn to establish her expertise, answer etiquette and international protocol related questions and make connections for potential speaking and presentation opportunities.
An important thing to keep in mind is that you should be sure to include your own book, as well as others, in your LinkedIn Amazon List, complete with a review (think keywords!) and remember to ask others to do the same!
When building your community, create a list of bloggers who might be willing to review your book and send them copies (maybe with an additional copy for them to give away if they have a large readership!) as soon as you have them.  Be sure to ask them, if they have a LinkedIn Amazon Reading list featured in their profile (something you can check yourself) to add your book to their list.  Each time a review is added, that info is sent out to your community as an update!  (Click here for a tutorial on how to add the Amazon Reading List Application and add a review)
If you are an author, the best time to start this community building is BEFORE the book is live – though it is never too late (also see this post for more on when to start building your network).
Best wishes and please let us know if we can help YOU identify the right community for YOUR book and for assistance with YOUR book launch!

Ready to learn more?