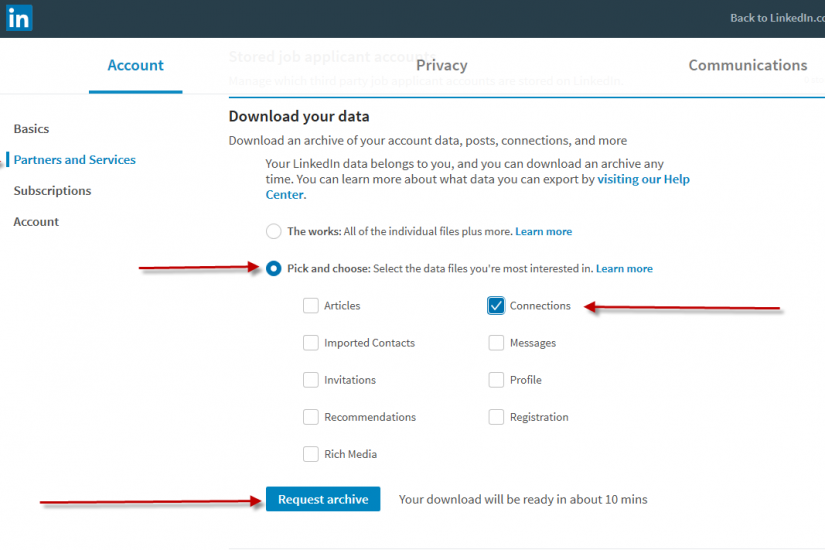 LinkedIn is one of the only social platforms that lets you EXPORT your connections' contact data. This valuable information, including your connections' name, position and email addresses, is yours for the taking – definitely make the time to do this before this option is no longer available! Here is a quick tutorial to show you how to export your LinkedIn connections and their contact info.
A Quick #Tutorial on #Howto export your #LinkedIn Connections and their contact info
Click To Tweet
Note that all screen shots shown are from the FREE, PC desktop version of LinkedIn – your visuals may differ slightly but the steps should be the same.
1. Click on the 'My Network' icon in the top navigation bar

2. This page (My Network) will show you how many LinkedIn connections you have as well as your outstanding invitations and 'People You May Know' suggestions. Click on the NUMBER of connections (in the upper left sidebar block) or the 'See All' link.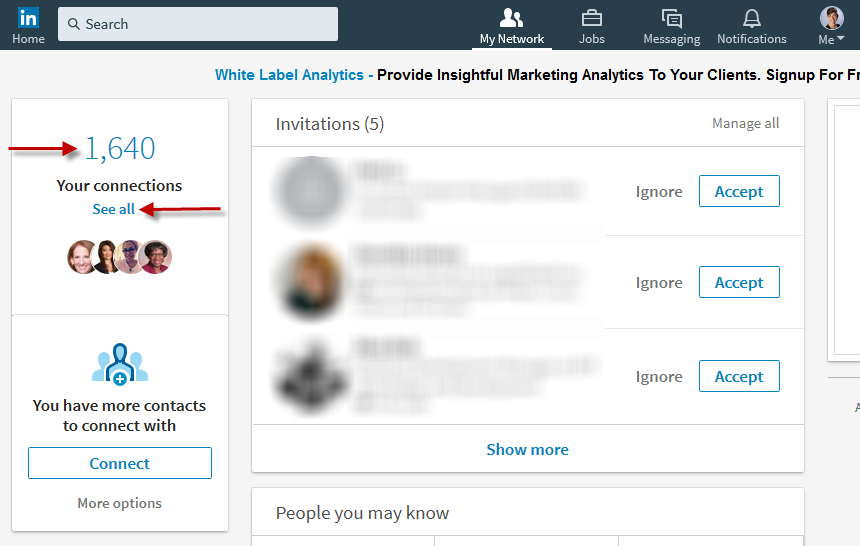 3. This will take you to a page with a list of ALL of your connections. Click on the little 'open book' icon to the upper right of the page.

4. On this next page, you will have the option to pick and choose which connections you want to export data for or you can choose ALL. Either check off the boxes next to the ones you want or click the box a the top to 'select all'. Then click on the 'export contacts' link in the right hand sidebar.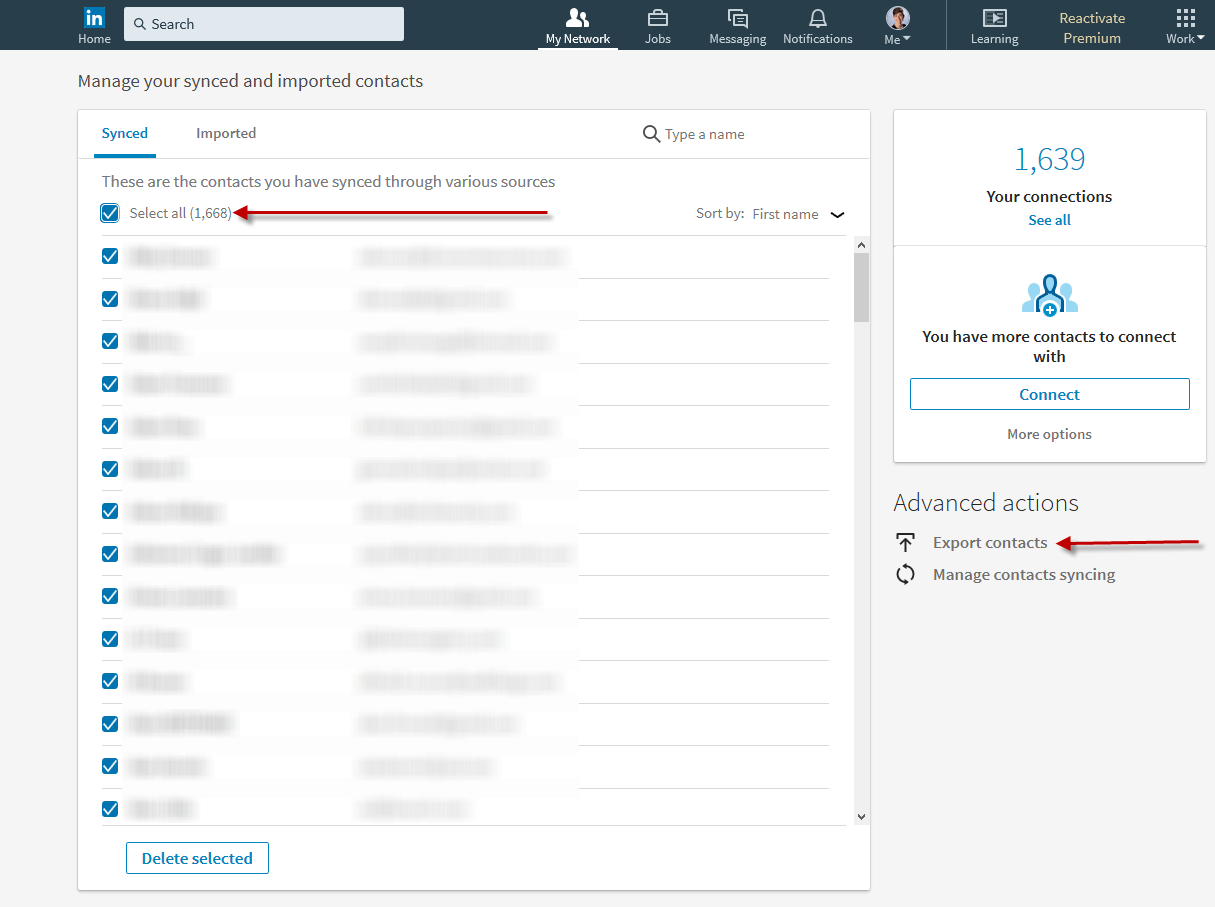 5. This will open up a NEW WINDOW where you will have the option of downloading your data. Here, you can choose if you want to download EVERYTHING (recommendations, messages, etc) or if you want to pick and choose the content you wish to receive. Click 'Pick and Choose' and check off the box for your 'Connections'. Then click 'Request Archive'.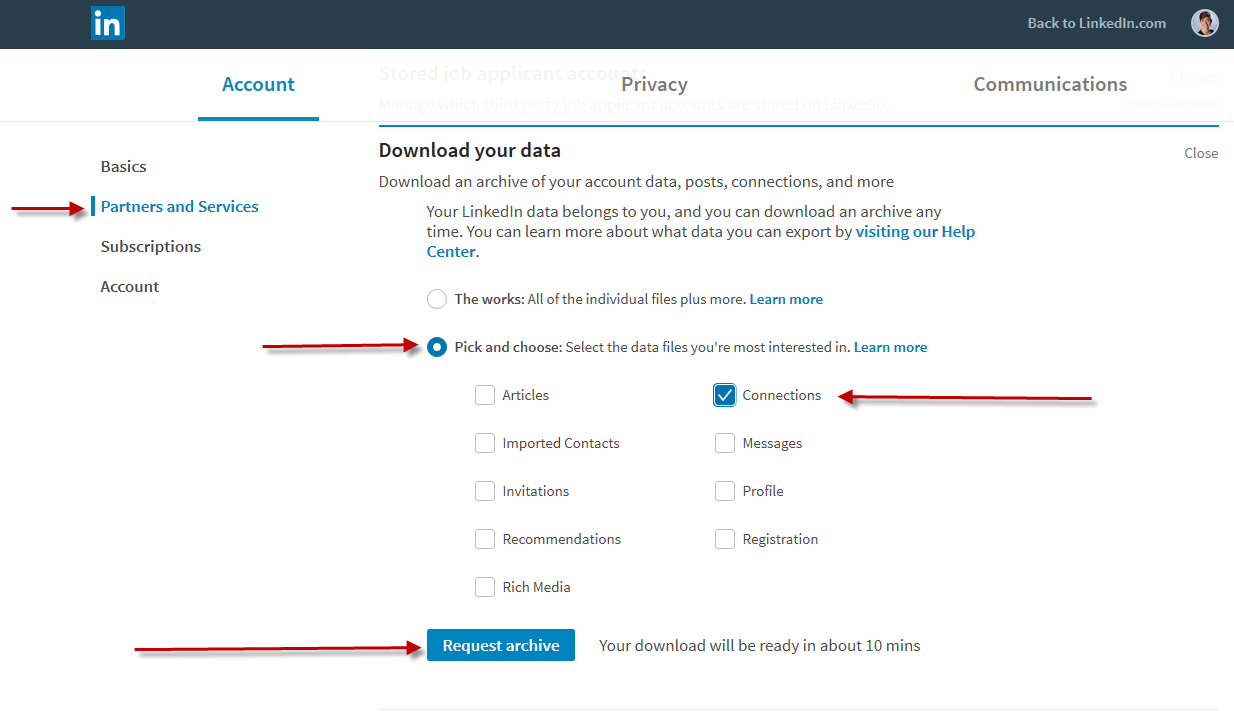 6. I have a little over 1500 connections and it took only a minute or two. It will take a bit longer if you have significantly more to download. You will know it is ready when the note at the top reads 'Download Available' and the link on the bottom says 'Download Archive'.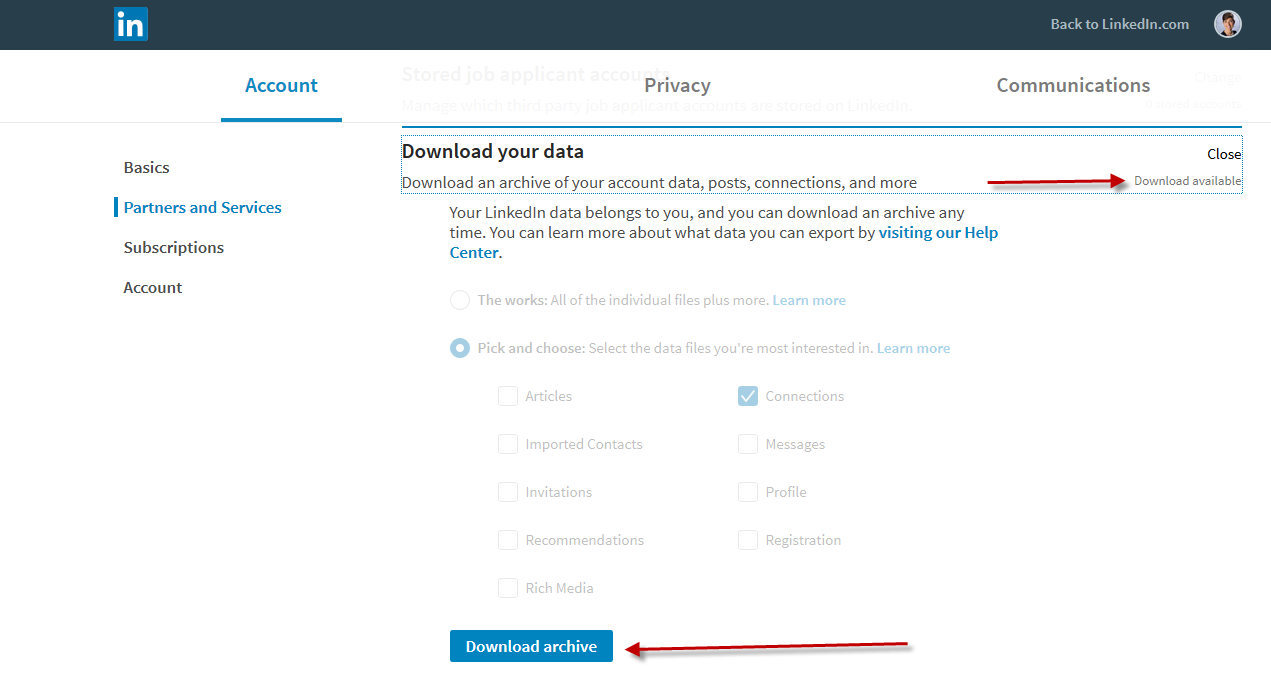 You will also receive an email, from LinkedIn telling you that your download is ready. Check your SPAM folder if you do not see this!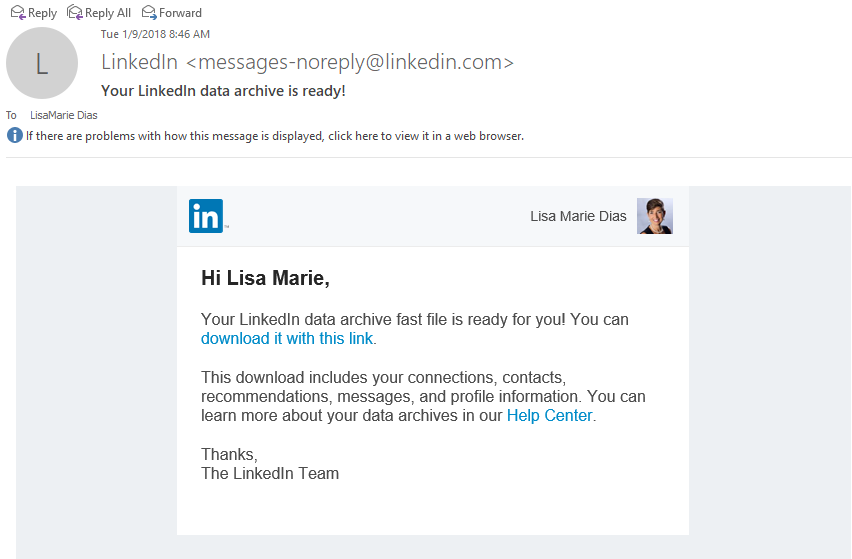 7. Click on either of the two links on the page or the download link in email to download the file to your computer. The file will be in a .csv Excel format with the following headings:
First Name
Last Name
Email Address
Company
Position
Connected On (the date you connected on LinkedIn)
Tags (if you have any)

The columns may all be the same, narrow, size and you may need to expand the columns to fully view each entry.
This information can be very helpful when planning your email marketing and outreach campaigns.
Give me a call at 212.664.1872 if you need help with any of these steps or with coming up with ways to utilize this info!