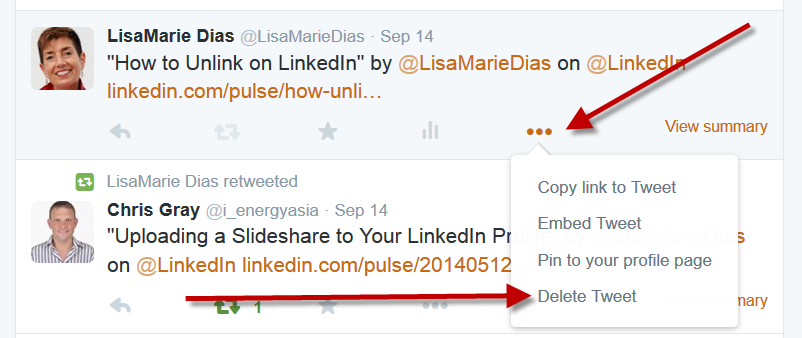 Recently, a client asked me how to delete a tweet. There are many reasons you might want to delete a tweet:
You see a typo, after you have posted the tweet
You scheduled something in advance and when it goes live, it is no longer correct or relevant
You want to change or update the link in a post
You decide you want to recompose your thoughts and change the wording of a post
Here is #howto delete a tweet #Twitter
Click To Tweet
Whatever your reason, here is how to delete a tweet:
1.Log into your Twitter account.
2. Find the tweet. In the image below, I have highlighted the tweet I will delete.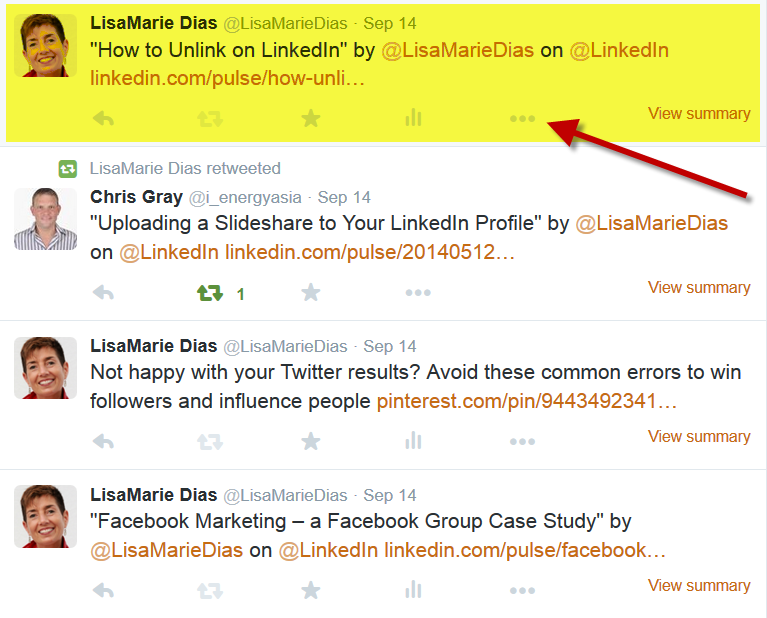 3. Click on the three dots to the right, under the post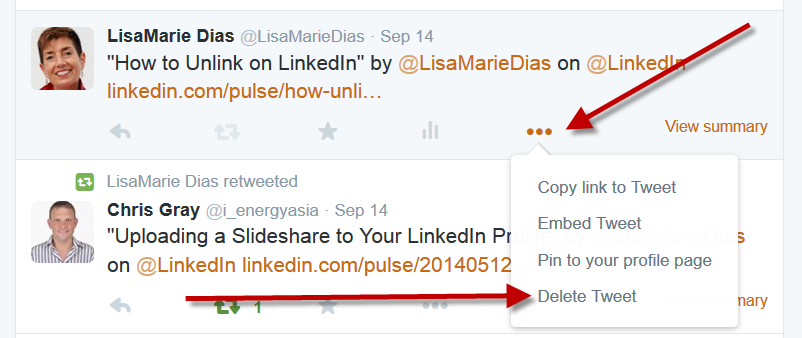 4. A small menu will appear. Click on 'Delete Tweet'.
5. Another small pop-up will appear asking you to confirm that you do, in fact, want to delete the tweet. Click 'Delete' and it will be removed.
These steps are the same on both the desktop and most mobile versions of the application. If you do not see the three dots, click on the tweet and it will enlarge, offering you the three dots, or in the case of some android apps, you will see a small trash can icon to the bottom right. Click that icon to delete the post.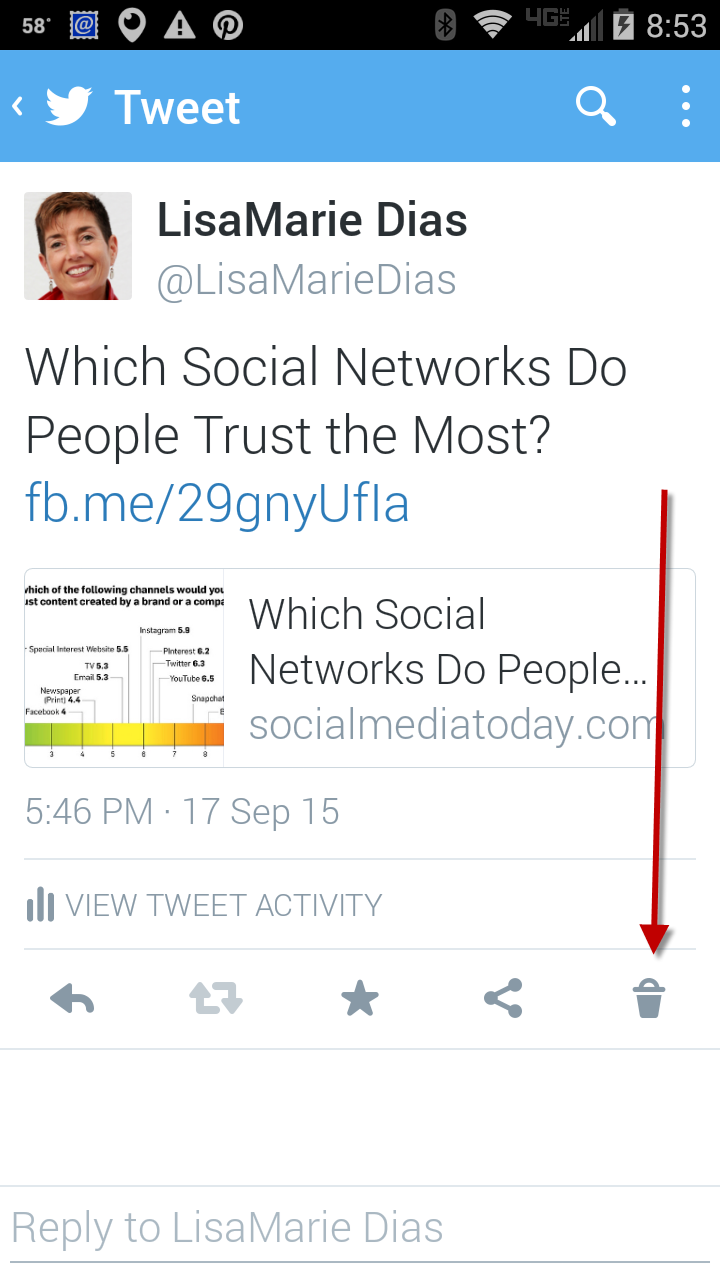 Here is how to delete a Tweet
Click To Tweet
Please note that you are only able to delete YOUR OWN tweets, not those posted by anyone else.