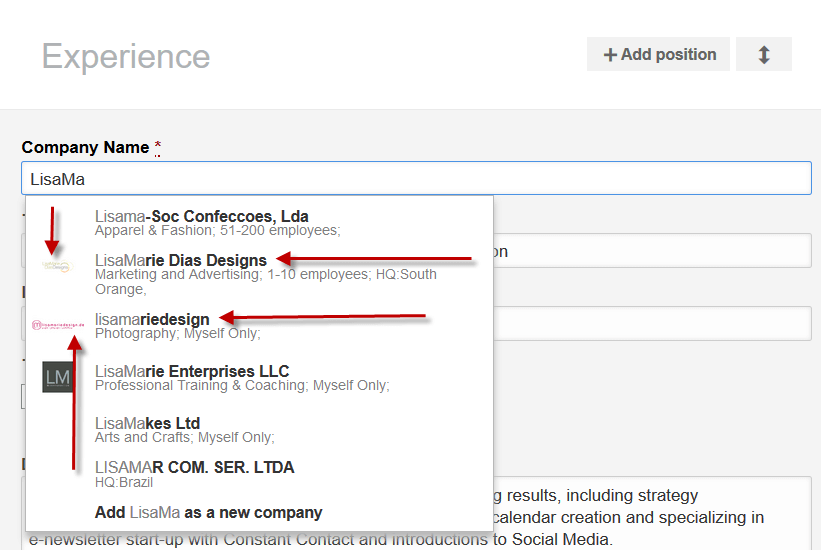 Many LinkedIn users' personal profiles are NOT correctly linked to the LinkedIn Company Pages of the companies they work for. You may list a company in the experience section of your profile but if you are not linked correctly, clicking on the company name will not take you to the LinkedIn Company Page. Nor will you be displayed, on the company page, as an employee of the company. Here is a quick tutorial on how to correctly link to your company's LinkedIn Company Page.
Here is a quick #tutorial on #howto correctly link to your company's #LinkedIn Company Page
Click To Tweet
If you are a business owner and/or if you are managing your company's LinkedIn Company Page, the first step is to correctly NAME YOUR PAGE. Many companies have multiple names, often a full name and a version with initials – for example, 'LisaMarie Dias Designs' and 'LMDD'. When this is the case, I would suggest 'LisaMarie Dias Designs (LMDD)'.
Since I do not usually use the initials, I do not add them to my Company Page but if I DID predominantly use the company initials but was unable to get the initial only version (for example, if another company with the same initials set up their company page first), I could also use the full version above. Or if your firm is only known by its initials, you could use something like 'WXY&Z Lawyers'.
Some companies have longer names but use an abbreviated version such as, 'The Coca-Cola Company' and 'Coca-Cola'. For branding purposes, and to be found when people are searching for you, you can probably use the shortened version.  If for some reason that is not available, adding 'Company', 'LLP' or a keyword associated with your business, may be necessary. When at all possible, be consistent with naming, and visual branding, across all platforms.
I highly recommend adding your LOGO to the company page as well, for branding purposes and to get additional visibility for the company on your employee's personal profiles. Click here for a tutorial on how to add your logo to your LinkedIn Company Page.
Once you have correctly named the page, the next step is to ensure that everyone who works for the company, is correctly linked to the LinkedIn Company Page. Here is how to correctly link to your Company's LinkedIn Company Page:
NOTE: All the following screen shots are taken on the desktop version of the LinkedIn platform. BEFORE you make any changes to your Experience section, you may want to turn your notifications setting to OFF (by clicking on the slider in the right hand sidebar) – Remember to turn them back ON when done! To do this, scroll down the page until you see the bar. Click on the circle to change from on to off and visa versa.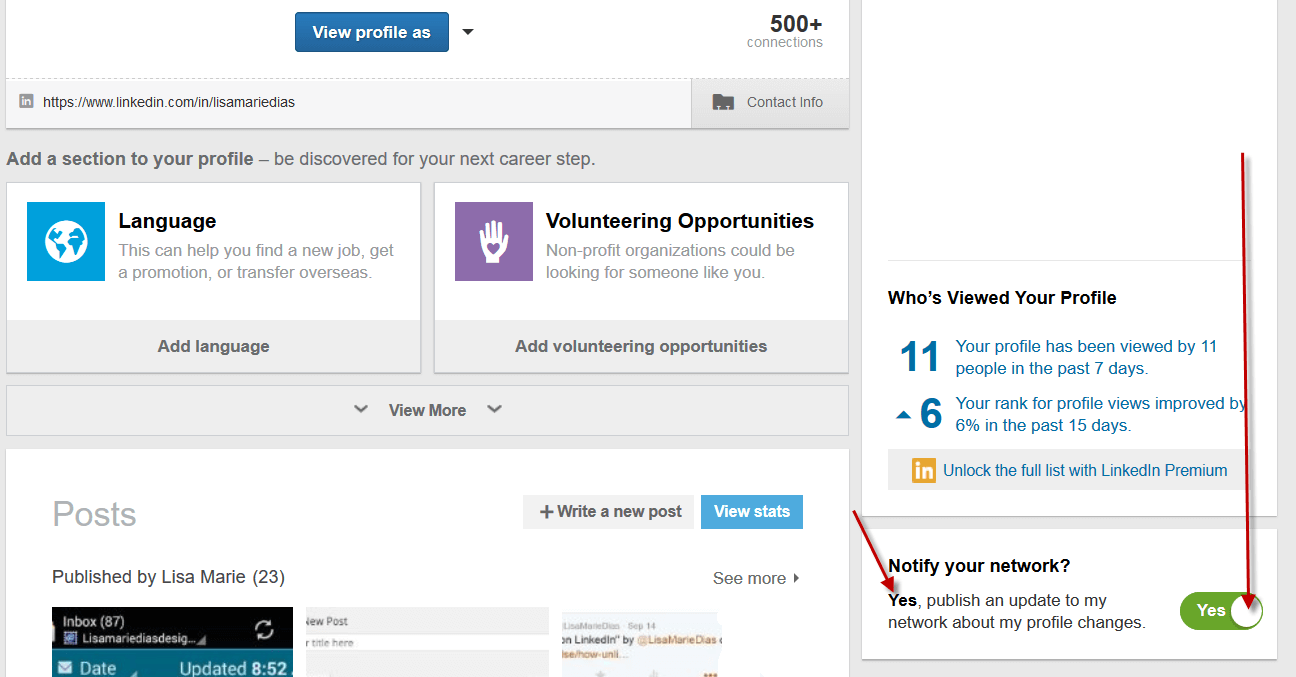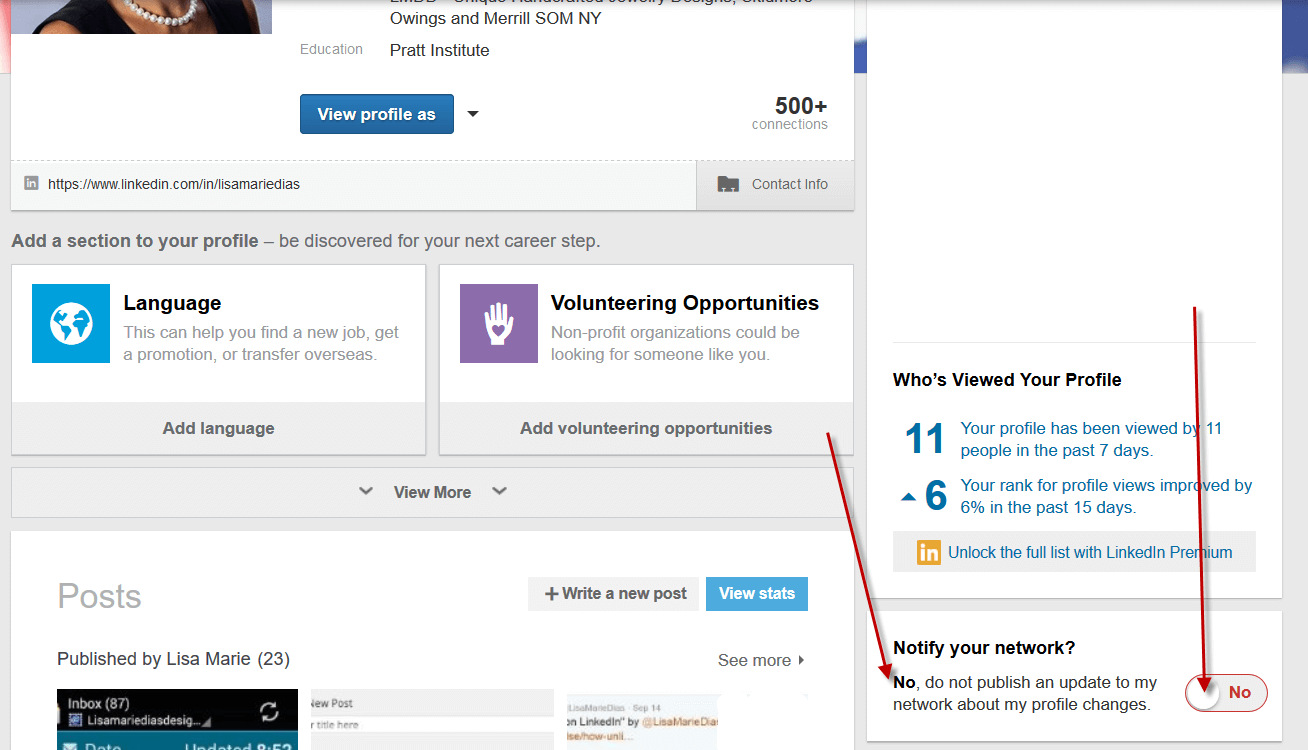 1. Log into LinkedIn and go to 'Profile' and then 'Edit Profile' in the drop down menu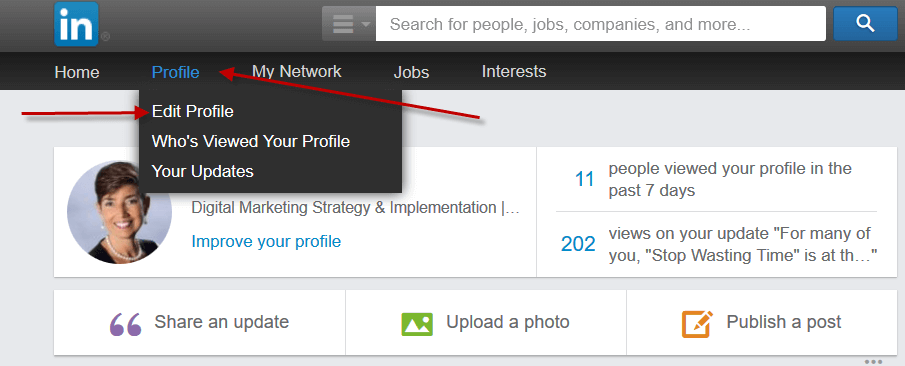 2. Scroll down to the 'Experience' Section – note that you DO see my logo here, that indicates that I AM linked correctly. If you DO have a logo on your company page, employees who do NOT have the logo visible in this section are not linked correctly. Send them a link to this blog post so they can fix this.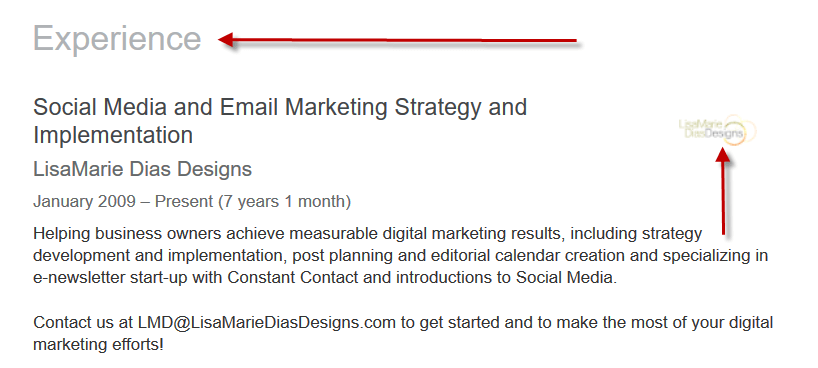 3. Roll over the 'Experience' section to see the edit icons appear. Click on the icon next to the Company Name to change it.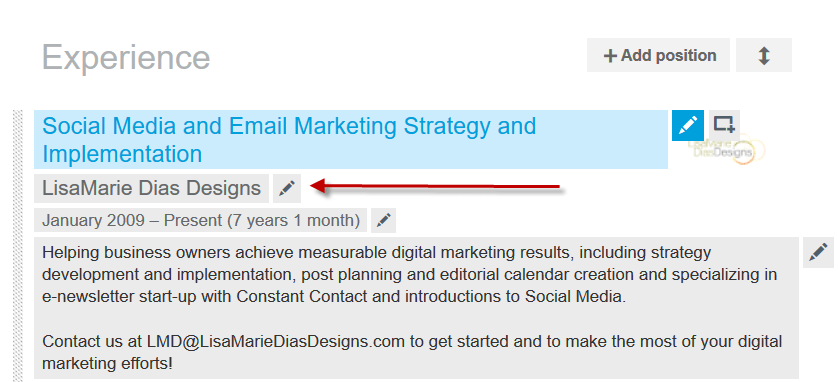 4. Click on 'change company'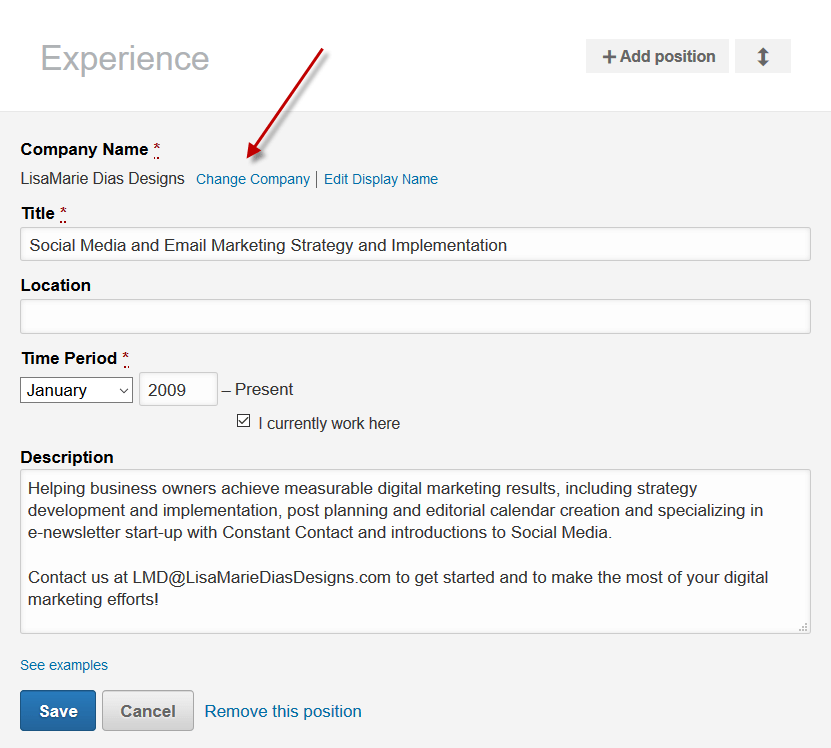 5.  A new pop up window will appear. Start typing the correct company name – notice that as you start typing, LinkedIn will provide options. Look for the CORRECT option – which will not necessarily be the first you one see – and click on it. As you can see in the example below, there is another company with a VERY SIMILAR name. Fortunately, you can see from the logos, which one I want to link to. Click on that link, click SAVE and you are done.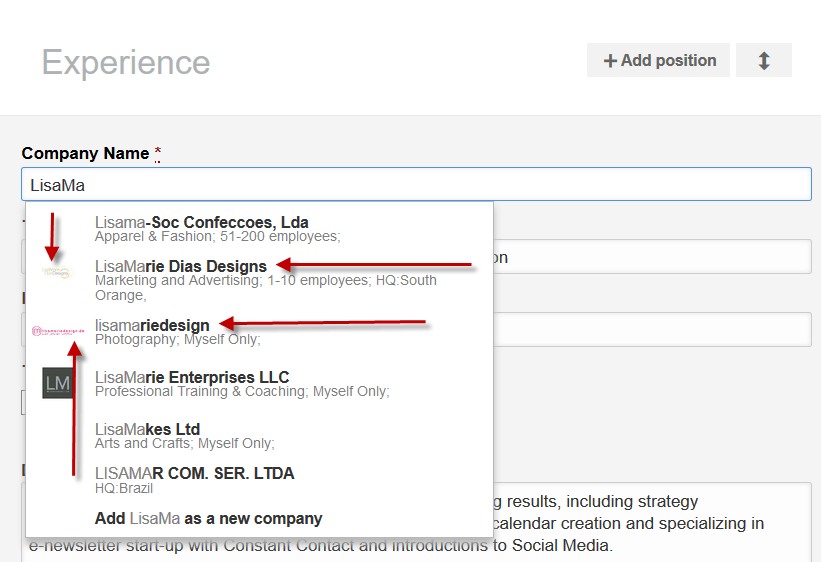 6. Note that you also have the option to EDIT THE DISPLAY NAME of the company you list in your experience section. Use this option if your company page name is not the name you want to be found for. This allows you to be correctly linked to the 'WXY&Z Lawyers' page but still have only 'WXY&Z' as the company name displayed.
Clicking on the 'Edit Display Name' link will open up a new pop up window which includes a field where you can change this info.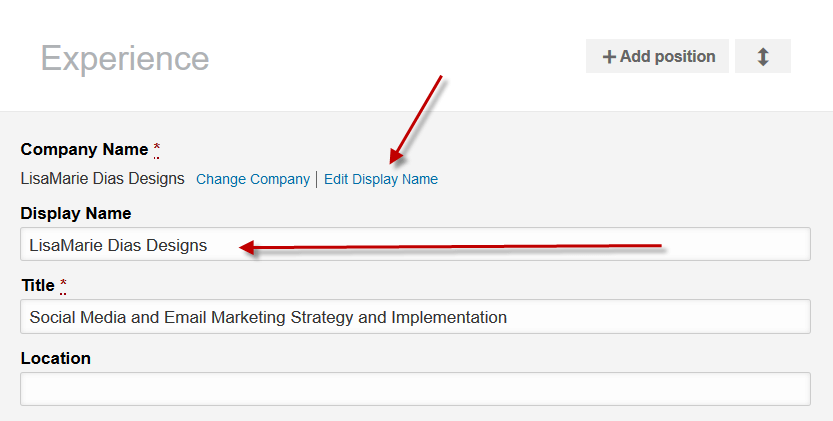 7. You will also notice that this area is where you would go to REMOVE the entry from your profile.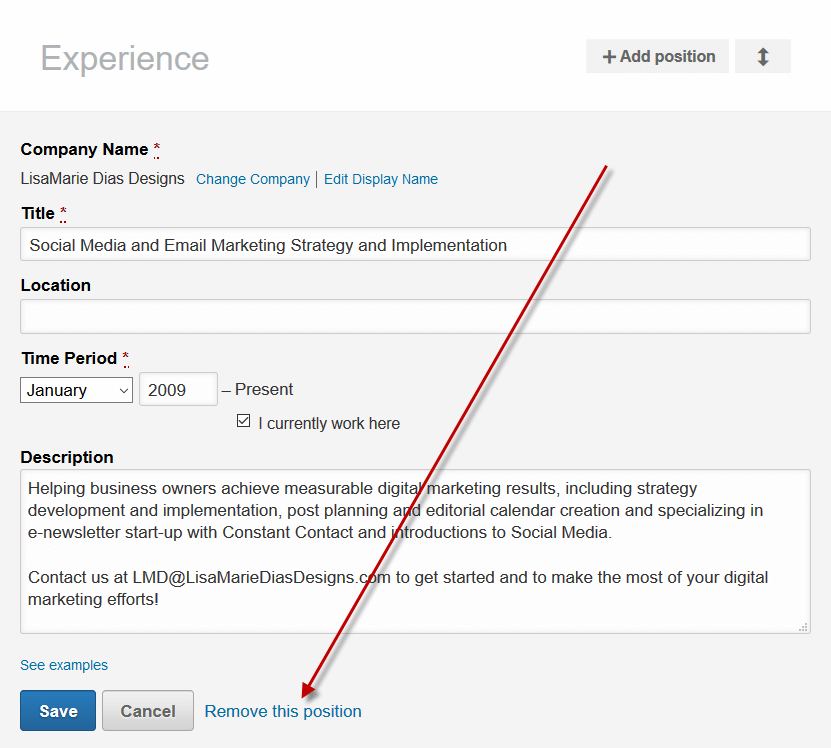 If you turned your notification settings OFF previously, please remember to turn them back ON when done!
If you need help setting up or linking to your LinkedIn Company Page, please give me a call at 212.664.1872