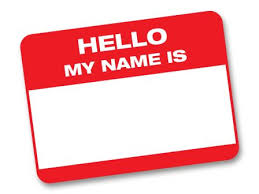 Recently, a client wrote to ask for suggestions on how to use social media to get the most out of a convention she would be attending this summer.  I thought that I would share the answer here, as the advice can certainly apply to, and benefit, anyone attending any type of live networking event. Here are some tips on how to use social media to make live events more effective.

Before the event:
See if you can get a list of who will be attending the event/conference/ forum/ symposium. With many event registration programs, this info is available when you register (sometimes you can even see BEFORE you register – which may be helpful if you are considering attending the event but are not sure – seeing that a key person you want to meet will be there can help make that decision!).
Check the list for people you know, people you want to know, prospective clients/customers/ patients and possible strategic partners. Then do some homework.
For those you know:
Check their Facebook, LinkedIn, Twitter and/or G+ pages to see what they have been up to. Visit their website and check their blog posts. See if there is anything you want to bring up when you see them (an article of theirs you liked, a promotion to congratulate them on, a new business venture you noticed them posting about or a new family member?)
For those you WANT to know:
Check the same sites but take special note of their LinkedIn profile so you can see if there are any ice-breakers – things like a school you both attended, an organization you both support or a sport you both love.  Also see who you both know in common. This can be especially helpful if one of the common links will also be at the event – be sure to ask for an introduction!  You may even want to reach out to the common link before the event to check-in, catch up and if appropriate, to explain that you want to meet the link.
If for any reason, you are unable to find their social profiles, google them to learn more about them. Usually, you can find someone's business this way and maybe a blog with social links as well.
Think about the job title or position of whose who might be a good prospect or a possible strategic partner.  Check the list for people with those titles or positions and see how you might be able to connect with them.
Remember to get YOUR  LinkedIn and other social profiles up to speed so that if/ when people visit to connect with you before or after the event, they will find a full, professional profile.
Also remember to bring business cards to share at the event and be sure that your cards include your social profiles.
During the event:
Track down the people you planned to connect with and make a point of asking people you know who they think you should meet!
See if there is a hashtag for the event and live tweet about what you are learning, who you are meeting and whatever info your community may find useful.
Follow the hashtag to find people that may be of interest and take the opportunity to meet them in real life.
Exchange business cards and make notes about who you want to follow up with.
Make plans to eat lunch or dinner or to break for coffee with people during the event  so you have  a chance to really talk.
Make plans to have coffee or lunch the following day, the next week or in a few months to re-connect and see how you can work together.
Remember to tell people if you have an e-newsletter or blog and ask if they would like to be added to your mailing list.
After the event:
Follow up with key people via email, social message or phone.
Send invitations to connect on social platforms with people you met, being sure to remind them where you met and why you would like to stay in touch.
Set up a time to talk via skype, over the phone or in real life with those who you might be able to help or partner with.
Add the contact info for people who wanted to join your mailing list and consider sending them past issues of your publications which may be of interest to them.
Understanding who it is you want to meet and WHY is key.  Spend some time thinking about that before hand and the time spent at the event will be more productive and hopefully, more enjoyable!
Are there any ways that YOU use social media to get more out of your live networking events?  Please share them on my Facebook Business Page
For more on this topic, please see Be Prepared