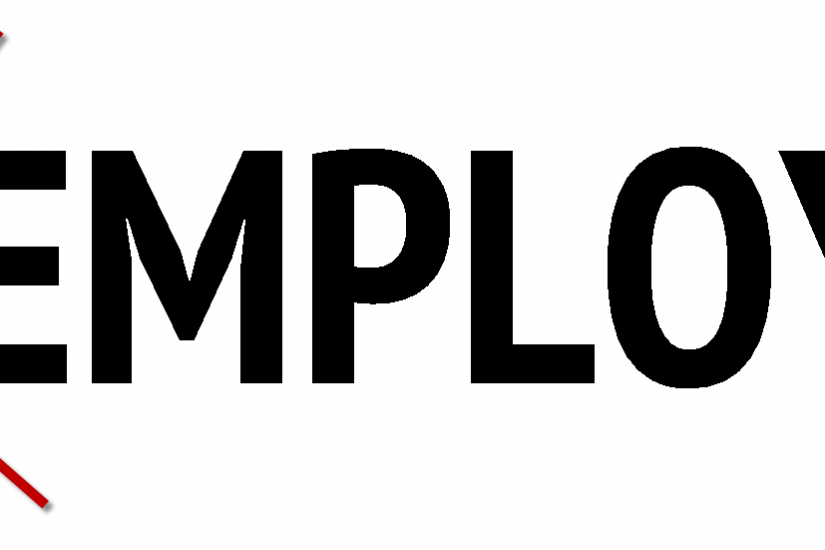 LinkedIn is often viewed as an online repository for resumes but when used correctly, it can be a place to establish your expertise, build and nurture a professional network, a site to help you do research and to find leads. It is also a very powerful tool to help you find a new job and to be found by people looking to fill positions.

Here are 14 easy to implement tips to help you best utilize the power of LinkedIn when you are looking for a new job.
1. Create a complete LinkedIn profile
Be sure to fill in all relevant sections and to include a photo. While it is always important to include a photo (having no photo is like going to a live networking event with a paper bag over your head!) it is especially important when you are looking for a job. You want someone who visits your profile page to immediately understand who you are and what you can offer to their company – without a photo, the profile is incomplete and can actually cause someone to be distracted (wondering what or why you are hiding) or to dismiss it.
Remember that your profile may be found (without your knowledge) by people looking to fill positions and will probably be viewed by someone before they interview you.  Think about how you want to appear and edit your profile accordingly.
You do not need to include EVERY position you have ever held, especially if older positions or past careers may not be related to the position you are currently looking for.
Get a vanity URL https://lisamariediasdesigns.com/uncategorized/linkedin-vanity-url-tutorial/ it only takes a minute and can really underscore the fact that you are both tech savvy and serious about LinkedIn.
2. Optimize your profile for relevant keywords
Think about the words that potential employers will be searching on and include those in all possible fields – the headline, the summary, current and past positions held. While we don't want this to sound spammy, including keywords will help you appear closer to the top of the results list when someone searches on that term.
Search on the terms you want to be found for – see who shows up and note how many instances of the keyword are in their profile. See if you can match or exceed this number to ensure that you will be found for this term as well.
Note that search results are skewed to display members of your network first so be sure to work on tip number 10 as well.
3. Consider putting your job info in your summary
Your summary is an opportunity to explain what you do and/or how you differ from the competition. It can also be used to announce that you are looking for work and to describe the new position you wish to find.
Consider a summary that reads "Human Resources professional with 25+ years of corporate experience, specializing in the automotive industry, looking for position in the Northern Michigan area" or something similar. Be sure to include keywords and to be as specific as possible. You may also want to include a call to action, asking people to please pass your profile along to anyone who may be a potential employer or to introduce you to anyone in this industry.
4. If you are a recent graduate
If you are a recent college grad, with little work experience, you may want to pull your school info up closer to the top of the profile. Use the small arrows found in each section (when in edit mode) to move sections up and down.
Be sure to include all degrees and certifications as well as co-ops and study abroad programs.
Include all work experience (even if not directly relevant as it can show you have a good work ethic) and any volunteer work you have done. If you have volunteered with a national organization, you may even be able to add their logo to your profile. Start typing something like 'Girl Scouts' or 'Habitat for Humanity' and the organizations logo should appear. This adds credibility and can be a good introduction point. If the company you are looking to work for has a relationship with a specific organization, your work with the group may make your profile that much more attractive.
You can also include grades and board results if favorable – though I only suggest including these when you are a recent grad.
5. If you have been out of work for any length of time
Be sure to include any classes you have taken, new certifications you have received, volunteer work you have done both when you were working and while you have been out of work.
Be prepared to explain how you spent your time. Taking online classes, doing research and starting or keeping up with industry blogs can all indicate an interest in staying engaged and informed.
6. Join LinkedIn groups
Head hunters and potential employers are looking to groups to find candidates – be sure to be active and to display expertise where possible.
Connect directly with any people you have discussions with, adding them to your personal network.
Let group members know the type of position you are looking for and again, ask if they can offer introductions.
Note that many groups post job openings – check those regularly.
7. Check the LinkedIn Job listings DAILY
Use keywords to check for any positions which may be of interest.
Set your job activity to 'private' and set up gmail alerts for specific keywords that prove helpful.
NOTE: You do NOT need to sign up for the paid LinkedIn program to do any of this!
[Tweet "For more valuable resources please see my Pinterest "Resources for Job Seekers" board http://www.pinterest.com/lisamariedias/resources-for-job-seekers"]
8. Be sure to check your news stream for opportunities
Know what a lead might look like and have a plan to follow up.
9. Follow any companies you might in interested in working with
Company page managers can see who 'follows' the company.  Following a company's page shows interest and lets them know that you are doing your homework.
Companies may also post openings there that will not be visible elsewhere.
10. Build your community
Track down people you went to school with, have worked with and/or have met thru work. Connect and if relevant, explain the position you are looking for and ask for an introduction.
Be sure to make a point of 'visiting' with your connections – reaching out to ask about their families or how they are faring, to congratulate them on a career move or to with them a happy birthday. Remember that each profile is a PERSON – use LinkedIn to keep in touch with them.
11. Identify new people to connect with
Using keywords, search for industry leaders, people talking about topics of interest and groups that you can learn from.
12. See who your connections know and ask for introductions
Depending on their privacy settings, you can usually see the connections of any of your links. Take some time to visit your connections' profile pages and click on the blue link to the lower right of their profile box indicating the number of people they are connected to. See if there are any people there that could be of interest and ask for introductions.
13. Stay engaged with your community
Visit daily and like comment and/or share something you read.
14. Follow industry leaders to stay on top of current events and trends
Comment and add your insights where possible
Use your time to delve deeper into an area of interest – this will help you identify people to connect with and may lead to more opportunities.
Job hunting can be difficult but following these easy tips on LinkedIn can definitely make it easier! For more valuable resources please see my Pinterest "Resources for Job Seekers" board
http://www.pinterest.com/lisamariedias/resources-for-job-seekers
And for more on this topic, please see https://lisamariediasdesigns.com/blog/job-hunting-linkedin/