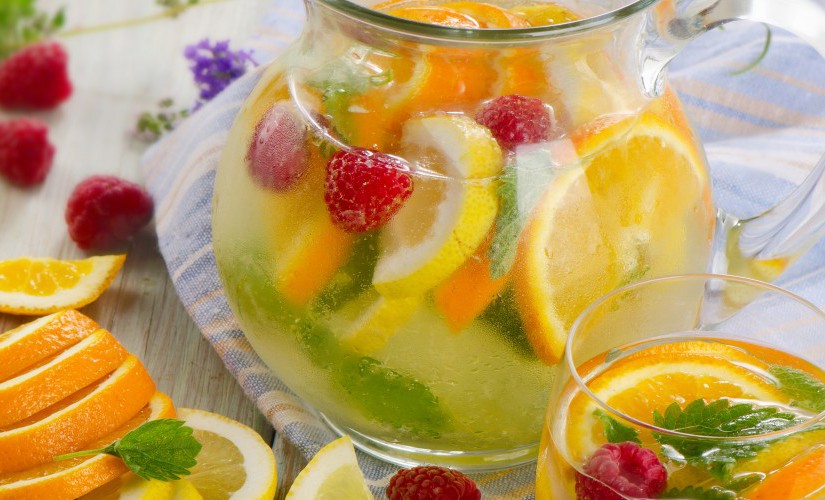 Summertime can be a great time to catch up on work that you just don't have (or make!) time for during the rest of the year. Don't get me wrong, I LOVE to travel and totally plan to take some vacation time but when I am working during the summer, especially when others are away, I like to use some of this quieter time for Community Building. Here are 5 Summertime Community Building Tasks for LinkedIn that will set you up for a strong Q4 – after you get back from that vacation!
Yes, sometimes surfing around on LinkedIn can be a huge time drain but if you structure your time, it can be very rewarding. Try the suggestions below to find new links, clean up your stream and make you more comfortable with this powerful platform!
Yes, it may sound counter-intuitive but the first step will be to go through your LinkedIn news stream and UNLINK from anyone that is SPAMMING or a waste of your time and MUTE anyone who you want to stay connected to but who is just posting way too frequently. When you un-link from someone, if/when they go to visit your profile they WILL see that they are no longer a first degree connection but they are NOT notified.  Nor is there they sent a notification when you mute them. Muting them allows you to stay connected but the content they post is no longer pushed to your news stream.  NOTE: don't share (or OVERshare) so you are not the person people are unlinking from or muting! Cleaning up your news stream will make it easier to find and engage in real conversations and hopefully make your time there more effective. Click here for a tutorial on how to mute someone on LinkedIn. Click here for a tutorial on how to unlink from someone on LinkedIn.
Take a few minutes to actually flip through all (or most) of the people that LinkedIn is suggesting you may know. These suggestions are generated in a number of ways but sometimes it is because they know that the person they are suggesting, has YOUR email address in their contact list. Just because you do know someone does NOT mean that you should necessarily connect with them but it may be someone you have forgotten about! Take a few minutes to see if they have any good suggestions! Then, look through that pile of LinkedIn invitations you already have in your inbox. Sort through and accept or delete these, keeping in mind that YOU get to control who is and is not in your community. It is YOUR party and you get to invite and accept who YOU want to engage with. If you are a job seeker, you may want to accept freely. If you are a service provider with a very narrow focus, you may want to be much more conservative in your approach. It is up to you – but either way, wade through those invitations and take action one way or the other.
Write a recommendation for someone you know. This can be in response to a specific request or totally unsolicited. Even if you are not a fan of recommendations, LinkedIn values them so take a few minutes to write one or two. If nothing else, you will brighten someone's day (and improve their profile!). Hopefully the good karma will result in a few new recommendations for you as well. To be sure you receive some, send out a few recommendation requests of your own. Outline exactly what you would like them to reference – 'please write a recommendation for me for the work we did on such and such a project on these dates. After the project, you had written that email about how we had saved you so much time and money' – pretty much lay it all out for them to make it as easy as possible for them to do this. It IS the summer, we don't want to ask them to do TOO much heavy lifting!
Check out the groups that you are a member of. Visit and actually read through the discussions. Like, comment on or share the ones that you are interested in. If you aren't finding anything of interest, maybe you should take this time to leave the group. And/or to find some new ones! To find some suggestions for groups, search on your keywords (see #5 below) and check out the groups that some of your links belong to. Take a minute to click through and check out the group demographics and activity. Sometimes, a huge group can mean lots of activity and good exposure. Sometimes it can just mean lots of spam. On the other hand, small groups can often be very well monitored, with no spam and frequent discussion. If it is a public, open group, surf around and see if it looks like it might be a good fit.
Brainstorm some new keywords. I always recommend that people have a LIST (printed or digital) of the keywords that, when searched, will help them identify potential leads and that will also help them find strategic partners. These words should also be used in bios, social posts and in blogs. Take a few minutes to review YOUR list – or to make one if you do not yet have one! Search some of the terms to see if you find any interesting people or groups and to see if there are any other terms associated with these, that you might want to add to your list. Refresh your bio with the new keywords and be sure that your notification settings are ON so your community will know what you are up to!
Bonus task: Take one of your LinkedIn connections  for coffee – or better yet, a cold drink! LinkedIn is just a tool to help you network virtually – take some time to network, one-on-one, in real life as well, whenever possible.
These 5 Summertime Community Building Tasks for LinkedIn are quick and easy to do and will help you streamline, clean up and really engage with your LinkedIn community so they remember YOU when you and they, get back to work for Q4!
Enjoy your summer!