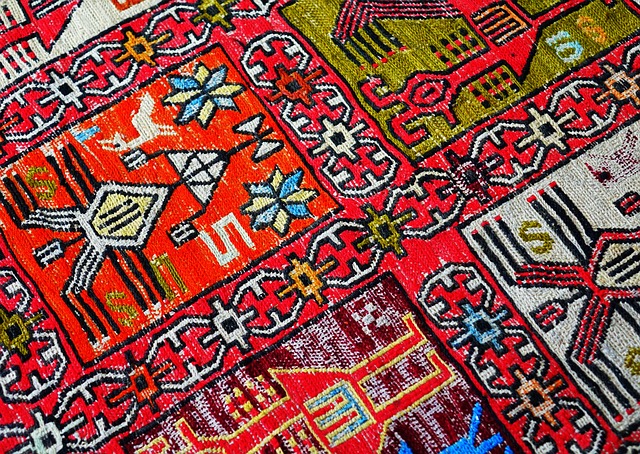 Are you always in need of Blog Content Tips? Recently, a reporter asked for ideas for business owners who are struggling to create content for their blogs. Here are five topics to make it easy to create content that YOUR target audience will find valuable:
5 topics to make it easy to create #blog #content that YOUR target audience will find valuable!
Click To Tweet
1. Answer Frequently Asked Questions
Answer the questions you hear again and again.
Do a series and ask people to submit questions for future posts.
You may want to consider hosting this FAQ series on a specific page on your website.
Bonus points for sharing socially and getting some conversations going there!
2. Show behind the scenes on how something is made
If you sell antique rugs, explain the provenance (1) and history of the piece. If you sell new, hand loomed rugs, go to the source of the fibers used, show how the fibers are spun and dyed, show the looms that are used.
Bonus points for video recording an interview with the artist!
This can be applied to mass produced items as well, and is especially helpful to justify a higher than expected cost. Once they see all the work that went into it, they will better understand the price.
3. Show how to use an item you sell
Whether it is a new ice chest which is solar powered or a sarong you can wear 12 ways, how-to's are a great way to get someone to move from the 'consideration'  phase to making a purchase.
Video is usually the best tool for this but you can also do a series of photos.
4. Industry insights
What trends do you see coming down the road? Position yourself as an expert and share that expertise.
5. Industry commentary
How do YOU feel about an industry change or new legislation? Position yourself as an industry leader and ask your community to add THEIR comments as well.
Bonus points for sharing this on social media and engaging your community in a discussion!
I hope that these blog content tips help YOU keep your blog running smoothly. What are YOUR favorite types of posts? Let us know in the comments below!
For more blog content tips, check out this post as well
1. https://en.wikipedia.org/wiki/Provenance